The third quarter of 2023 was a great time for IMAX. Big hits like Christopher Nolan's Oppenheimer and even Mission Impossible: Dead Reckoning Part One did really well on IMAX screens even though they didn't do so well at the box office. These two movies helped the business make more money this quarter.
It's clear that people liked the movie because it made $900 million around the world. For a big part of that success, the IMAX shows Oppenheimer. A lot of people wanted to see them, so they kept getting bigger.
As recently as a quarter ago, IMAX CEO Richard Gelfond gave the movie high marks and said that just IMAX tickets brought in $180 million. IMAX made $103.9 million, which is 51% more than the previous quarter, thanks to this.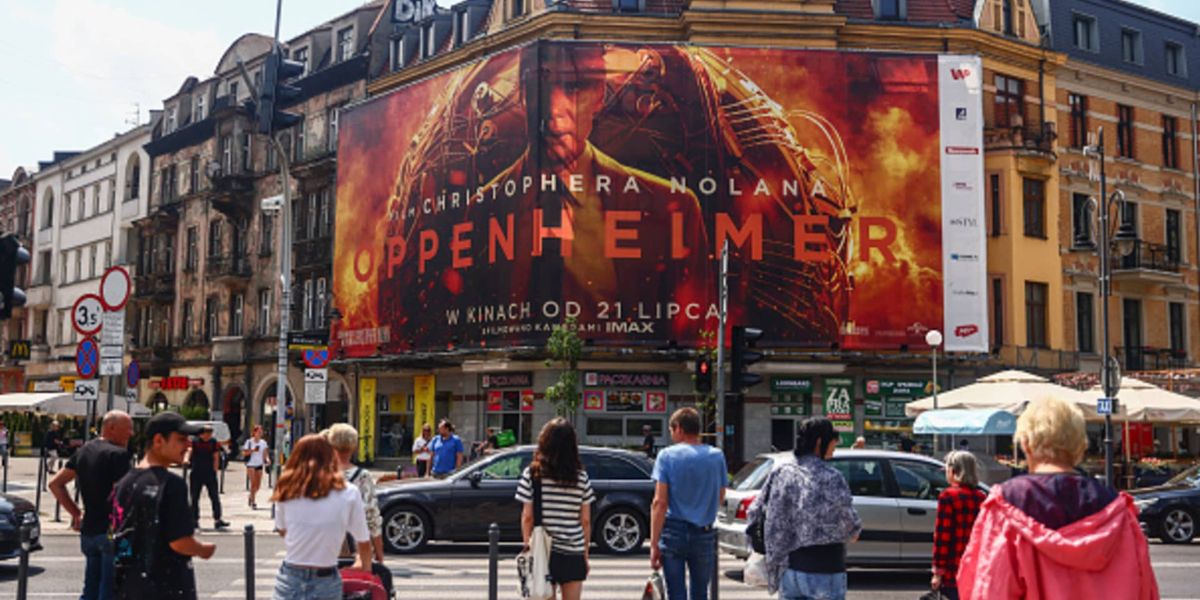 "Imax financial results for the third quarter are spectacular by any measure — versus budget, versus our historical performance, and in the context of a highly dynamic business environment for media and entertainment," Gelfond said.
"We are programming by far the strongest and most diverse content portfolio in our history — Hollywood blockbusters, local language films, marquee theatrical releases by streamers, concert films, docs, live events — and we couldn't be more pleased with the results across our global network."
Based on the life of theoretical physicist J. Robert Oppenheimer, the movie Oppenheimer tells his story. The atomic bomb was made possible by Oppenheimer's work at the Los Alamos Laboratory, which he was in charge of during the Manhattan Project.
David Krumholtz as Isidor Isaac Rabi, Florence Pugh as Jean Tatlock, Benny Safdie as Edward Teller, Michael Angarano as Robert Serber, Josh Hartnett as Ernest Lawrence, Dylan Arnold as Frank Oppenheimer, Matthew Modine as Vannevar Bush, and Josh Peck as Kenneth Bainbridge. Robert Downey Jr. plays Lewis Strauss.
Katherine "Kitty" Oppenheimer is played by Emily Blunt. Matthias Schweighofer plays Werner Heisenberg, Christopher Denham as Klaus Fuchs, Guy Burnet as George Eltenton, Danny Deferrari as Enrico Fermi, Emma Dumont as Jackie Oppenheimer, Gustaf Skarsgård as Hans Bethe, Trond Fausa Aurvåg as George Kistiakowsky, and Gary Oldman as Harry S. Truman.
BigFlix provides you with the latest movie updates and news. So, don't forget to subscribe to our website. Bookmark it or add it to your favorites. You can also share it with your friends or groups. For any queries, you can comment in the comment box below.