On her wedding day, actress Parineeti Chopra did something very special for her newlywed husband, Raghav Chadha. She recorded a song called 'O Piya' just for him. This was a lovely gesture to make their big day even more memorable.
The wedding took place on September 24, and the song 'O Piya' was played during the celebration. What's unique about this song is that Parineeti Chopra herself is the one singing it. She poured her feelings into this soft, romantic track.
The lyrics of the song are a beautiful blend of Hindi and Punjabi, reflecting the rich cultural background of the couple. Currently, you can listen to this song on YouTube.
The talented composer Gaurav Dutta created the music for the song, and the lyrics were written by Gaurav, Sunny MR, and Harjot Kaur.
Mission Raniganj Trailer Box Office Day 1 Performance: Can Akshay Kumar Recreate Another Surprise Opening Day Success After OMG 2's Strong Start?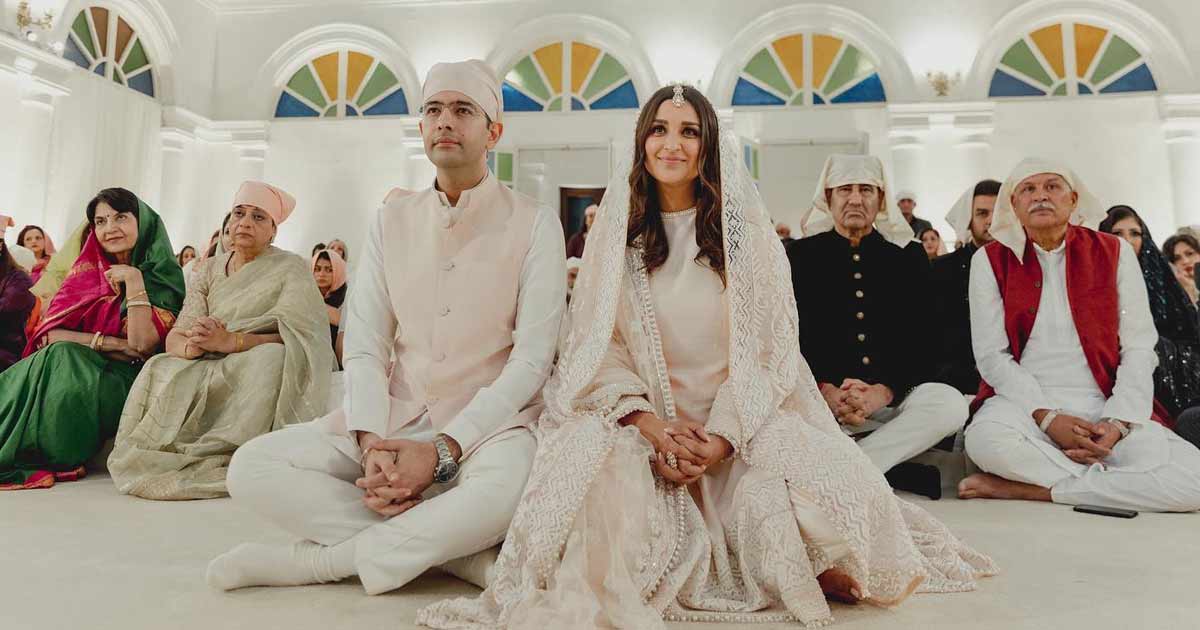 Parineeti Chopra and Raghav Chadha tied the knot in a grand Punjabi wedding at The Leela Palace in Udaipur. It was a day filled with love and joy, and many prominent politicians and celebrities graced the occasion.
Unfortunately, Parineeti's sister, Priyanka Chopra Jonas, couldn't attend the wedding due to work commitments, as her mother, Madhu Chopra, explained.
Ranveer Singh Hugs Shah Rukh Khan at Ambani Ganpati Celebration!
However, the guest list included notable figures like Delhi Chief Minister Arvind Kejriwal, Punjab CM Bhagwant Mann, former cricketer Harbhajan Singh, and former tennis player Sania Mirza. They all came together to celebrate the couple's happily ever after.