Poker Face Season 2 only took three weeks to approve by Peacock, after the Season 1 premiere, although the plot, guest stars, and release date for the remaining episodes are still unknown. Poker Face, a critically acclaimed show with a mystery-of-the-week style, gave Natasha Lyonne the chance to work with a variety of performers and plotlines. The show was created by Knives Out and Glass Onion writer and director Rian Johnson. The first season of the criminal thriller ended with Lyonne's Charlie Cale returning to the streets for a different motive, paving the way for a second season.
Johnson directed three of the episodes and co-wrote the pilot and season 1 finale of Poker Face. Johnson, who is most known for his work in movies, received his first writing credits for a scripted television series with Poker Face. This was also his first TV directing assignment since three episodes of Breaking Bad a decade earlier. Joseph Gordon-Levitt and Noah Segan each appear in one episode of Poker Face, as Johnson made sure to include his two regular coworkers. Poker Face season 2 is certain to surpass season 1 in popularity thanks to a growing roster of performers wanting to collaborate with Johnson as his mystery inventory expands.
Poker Face Season 2 Latest News
Season 2 of Poker Face has yet to reveal who Charlie will encounter while evading capture, but star Natasha Lyonne has some theories (via Variety). She was honest when she said, "This is not the kind of show that has baked-in DNA for a lot of recurring characters." Samira Wiley, an actor who starred alongside Lyonne on Orange is the New Black, is one that Lyonne would like to see join the program.
Poker Face Season 2 Confirmed
In January 2023, Peacock released four episodes of Poker Face, with one more episode following each week until the series' conclusion. Poker Face was announced to return for a second season after only six of its ten-episode first season had aired, and it then proceeded to wrap up its exceptional initial season.
Poker Face season 2 seemed inevitable as one of Peacock's best shows as long as Johnson and Lyonne were interested in continuing. Johnson was adamant that the pair would like to continue with more than just a second season. "Natasha and I keep talking about getting old doing this," he said to THR. I can picture her doing it Jessica Fletcher-style. And I'd be overjoyed. There is no doubt that an engine was used in the construction of this.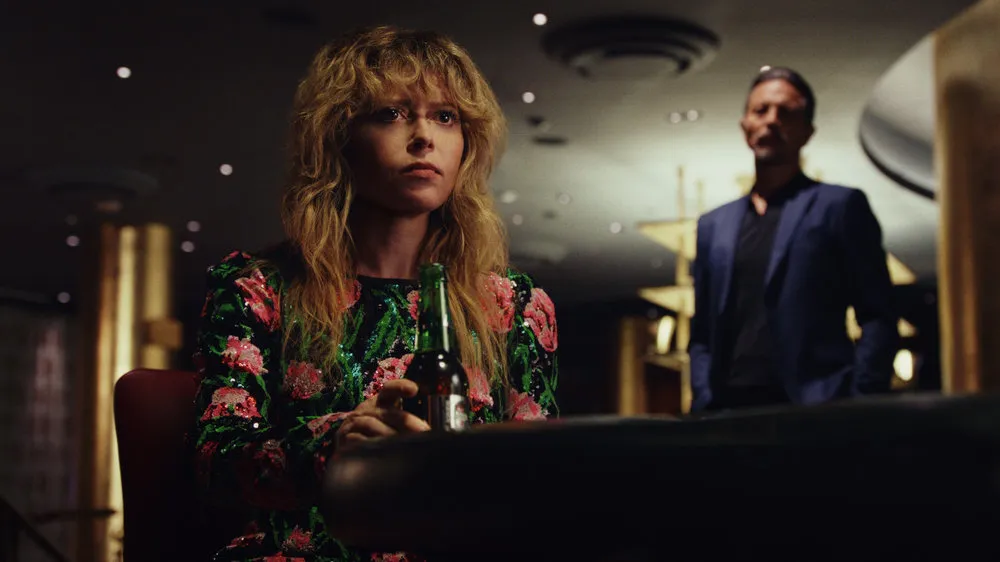 Poker Face Season 2 Release Date
It's unclear exactly when Poker Face season 2 will be available in Peacock. Poker Face will have to work around Johnson's schedule for his follow-up to Glass Onion, which is due out in January 2023, while Lyonne balances her work on a potential third season of Russian Doll and hopes to direct a movie. The creators of Poker Face, Nora, and Lilla Zuckerman, acknowledged this following the season finale (per THR). Poker Face season 2 shouldn't be anticipated until at least mid-2024 due to the WGA Writers Strike.
Know more:
Poker Face Season 2 Story Details
As the show makes apparent in the Poker Face season 1 finale, Beatrix Hasp's (Rhea Perlman) pursuit of Charlie will take center stage in Poker Face season 2. Charlie essentially has a fresh start after escaping Cliff LeGrand (Benjamin Bratt), who is going to jail for killing Sterling Frost Sr. (Ron Perlman). Charlie now has the option of working for Hasp or passing away after hearing her call. Poker Face season 2 should begin with Charlie breaking her phone and driving off in her 1969 Plymouth Barracuda.
It is unclear where Charlie flees to next, although her relationship with Luka Clark from season one seems like it should be useful while she is evading authorities once more, and the introduction of her sister Emily in Poker Face season 1, episode 10 "The Hook," gives up another door for potential future investigation.
The pattern of Murder She Wrote and Columbo that made Poker Face so popular is likely to continue in the episodes, giving the show's creative crew, led by Johnson, a lot of alternatives.