The movie "Pushpa 2: The Rule," featuring Allu Arjun, has generated great excitement among film enthusiasts. People have been eagerly awaiting the release date announcement for this big-budget Pan India movie.
Finally, on Monday evening, the producers of this upcoming Telugu film shared the movie's release date on social media. The highly-anticipated sequel is set to hit theaters on August 15, 2024.
Pushpa 2: The Rule Release Date
Mythri Moviemakers, the production company behind "Pushpa 2: The Rule," made this announcement on Twitter. They exclaimed, "Mark your calendars! 'Pushpa 2: The Rule' is all set for a grand worldwide release on August 15, 2024.
Get ready for Pushpa Raj's triumphant return to dominate the box office!" While the new poster doesn't reveal Allu Arjun's face, it does show his hand adorned with rings and bracelets, with blood stains visible.
In 2021, the first installment, "Pushpa 1: The Rise," achieved tremendous success across India, catapulting Allu Arjun to the status of a pan-India star. Just last month, he received the prestigious National Film Award for Best Actor.
Mark the Date ❤️‍🔥❤️‍🔥

15th AUG 2024 – #Pushpa2TheRule Grand Release Worldwide 🔥🔥

PUSHPA RAJ IS COMING BACK TO CONQUER THE BOX OFFICE 💥💥

Icon Star @alluarjun @iamRashmika @aryasukku #FahadhFaasil @ThisIsDSP @SukumarWritings @TSeries pic.twitter.com/LWbMbk3K5c

— Mythri Movie Makers (@MythriOfficial) September 11, 2023
Devi Sri Prasad, the composer who also won a National Award for Best Music Direction for the songs in "Pusha: The Rise," will be returning for the sequel. Fans were given a glimpse of Allu Arjun's look from the upcoming film earlier this year on his 41st birthday.
"Pushpa 2: The Rule" is produced by Naveen Yerneni and Y Ravi Shankar of Mythri Movie Makers in association with Sukumar Writings. The film also welcomes back Rashmika Mandanna as Srivalli and Faasil as Bhanwar Singh Shekhawat.
Also Read:
The Cast of Pushpa 2: The Rule
The cast includes other talented actors such as Dhanunjay, Rao Ramesh, Sunil, Anasuya Bharadwaj, and Ajay Ghosh.
Allu Arjun                            Pushpa Raj
Rashmika Mandanna        Srivalli, Pushpa Raj's Wife
Fahadh Faasil                     Bhanwar Singh Shekhawat IPS
Dhananjay                           Jolly Reddy
Sunil                                     Mangalam Srinu
Rao Ramesh                        Bhumireddy Siddappa Naidu
Anasuya Bharadwaj          Dakshayani
Ajay Pushpa's                     half-brother
Sritej Pushpa's                   half-brother
Mime Gopi                          Chennai Murugan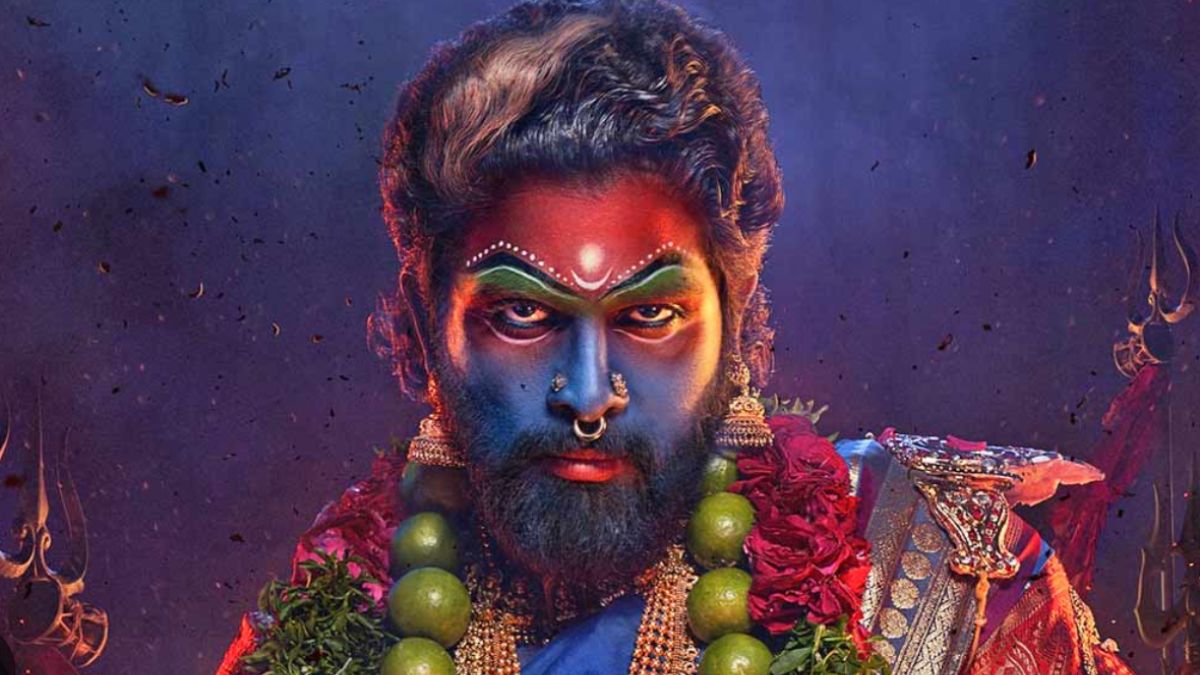 Recently, Allu Arjun shared a special video feature with his fans on Instagram, offering a glimpse of the sets of "Pushpa: The Rule." In the caption, Instagram noted, "Before starting his day on set, actor @alluarjunonline (Allu Arjun) enjoys a chilly morning. He mentioned that Indian fans are unique and play a significant role in motivating him.
Ramoji Film City in Hyderabad, one of the world's largest film studio complexes, is the backdrop for 'Pushpa 2: The Rule.' Fans often gather here to meet their beloved hero before shooting. Allu Arjun expressed, 'It's their love that motivates me to push my limits, and I aim to make them even prouder.'"
The caption also highlighted the significance of "Pushpa" in Allu Arjun's career, describing his character as someone who never gives up, making it his most significant film to date.
Pushpa2: The Rule Story Line
Pushpa Raj, played by Allu Arjun, is the movie's major character. He works as a red sandalwood laborer in the Tirupati residual forests. Although Coolie doesn't have a well-known name, this makes him want to live his life as a coolie and rule the world even more. An asuya says that Sunil, Dakshayani, and Kondareddy (Ajay Ghosh), who is waiting at his office, work together. Mangalam Sreenu has been mean to Pushpa, so he tackles him at one point. This is when Bhanwar Singh Shekhawat (Fasil Fahad), who was made police superintendent for the area, steps in. Bhanwar Singh makes plans to stop Pushpa and Srivalli (Rashmika Mandanna) from getting married in his hometown.
Pushpa 2: The Rule Teaser Date
There isn't a teaser date for Pushpa 2 yet, but it's said to be coming out soon. There's no doubt that Aloo Arjun played Pushpa Raj. The movie will soon be out because it has a lot of demand, and big names acting like Rashmika Mandanna will be able to see it. Rashmika Mandanna, an actor, plays Srivalli. Rashmika starts as Pushpa Raj's love interest and later marries him in the plot of Pushpa 2.