Hua Main: Rashmika Faces Backlash Over Intimate Scenes, Netizens Criticize 'Blind' Appearance. Explore the Controversy Exclusively on Bigflix!
Animal's Latest Song 'Hua Main':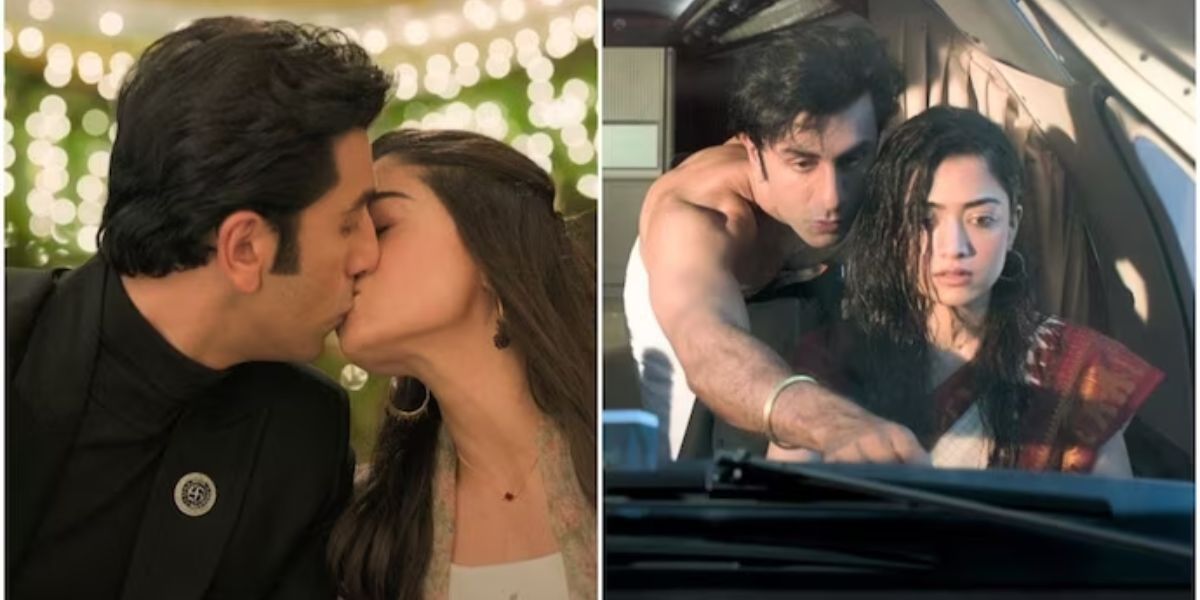 The release of 'Hua Main' from the upcoming film 'Animal' ignited a whirlwind of reactions. Audiences initially praised the electrifying chemistry between Ranbir Kapoor and Rashmika Mandanna, accentuated by passionate lip-locks. The song, depicting the couple's defiance against familial objections with a kiss, stirred buzz.
However, as discussions continued, online chatter veered toward speculation about Rashmika's character being visually impaired. This unexpected twist in interpretation added a layer of intrigue, fueling anticipation for 'Animal' and prompting fervent discussions across social media platforms.
Social media was abuzz with varied reactions to Rashmika Mandanna's performance in the song 'Hua Main' from 'Animal.' Comments ranging from confusion about her expressions, "Why is Rashmika acting like a blind person?" to speculation, "Rashmika's eyes look lifeless, like she is playing a blind person," surfaced online.
Netizens questioned her emotive range, especially in comparison to her work in South Indian cinema. Many believed her subdued expressions hinted at her character's visual impairment, prompting an intriguing online debate about her role in the movie.
Stellar Cast, Riveting Plot:
Prepare for an intense cinematic experience on December 1st as 'Animal' hits theaters. Directed by Sandeep Reddy Vanga, renowned for 'Arjun Reddy' and 'Kabir Singh,' the film delves into a disturbing father-son relationship, transforming the son into a bloodthirsty psychopath, as per the official synopsis.
Featuring stellar talents like Anil Kapoor, Bobby Deol, and Tripti Dimri, the movie promises gripping storytelling. Multilingual audiences can anticipate its release in Hindi, Tamil, Telugu, Kannada, and Malayalam, ensuring a wide audience for this riveting exploration of dark human emotions and relationships.
Stay connected with us for a world of exciting articles and updates on our website. Don't let the latest buzz and captivating content slip through your fingers—we've got it all right here, just for you!