Grant Singer made his feature-film directorial debut with the American criminal thriller Reptile. He adapted the story and script from a collaboration with Benjamin Brewer and Benicio del Toro. The goal of this article is to provide an explanation of the well-known American crime thriller's conclusion.
Reptile Release Date
On September 7, 2023, Reptile made its premiere at the Toronto International Film Festival. Netflix had previously planned to release it on October 6, 2023. Afterwards, it was decided to have a limited release on September 22, 2023, in a few American theaters.
Reptile Story 
After a young real estate agent is brutally murdered, a seasoned detective deconstructs his own illusions by searching for the truth in a case where nothing is what it seems. Real estate brokers Will Grady and Summer, who are going to show a house, are portrayed in the movie as an unhappy marriage.
They are obviously having issues, but we don't find out what they are until the thankfully short-lived next scene. It's hinted at in a talk with a friend that Summer is having an affair and that her dread of Will discovering it is the cause of her nightmares. After a few days, Summer returns to the first house we met her at, but not before someone breaks in through the rear door.
We haven't seen what occurs yet. Later, while en route to another house, Will makes a stop at that property in response to a text Summer received asking him to go there. He finds Summer stabbed to death, with the knife still protruding from her body. While waiting, we meet Detective Tom having a lively dinner with his captain Robert Allen and their spouses. A call to a scene interrupts them, and Tom and his colleague Dan Cleary respond to it.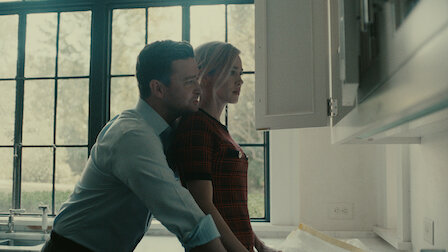 When they interview Will, Tom is clearly wary. According to the inquiry, Summer was stabbed 33 times; the knife was buried so deeply that it had to be cut out of her. She also has paint on the inside of her hand. Meanwhile, the neighbor reports that she saw a car pull up to the house.
The police identify it as a Buick with a missing hubcap, but Judy later reveals that it's actually a Chrysler. This detail initially appears unimportant, but it becomes significant since, well, this is a murder mystery. Summer's spouse Sam, from whom she has not yet divorced while dating a man with a criminal background, is the first suspect.
In addition, the neighbor who witnessed the car said that he walks with a limp and has an odd tendency of chopping off women's hair. When they interrogate him, his alibi is feeble because he completed the task on his own. Like Summer, he too has paint on his hand.
Before slamming the door in their faces, Sam claims they need to talk more and that he needs a lawyer. He denies killing her.Eli is the other suspect that the detectives are focusing on; when Will and his mother Camille drove Eli's family from their home, Eli's father committed suicide. Eli has an obsession with Will and is obviously seeking retribution.
Reptile Ending Explained 
Tom learns that Will was conniving with his mother. Summer would sell the drug-infested homes they had planted, leading to their forfeiture and eventual purchase by an enigmatic business called White Fish Assets. Will and Wally, Tom's coworker and friend, are the owners of this business.
In reality, Wally's new venture into private security is only a cover for the drug trade. Will then receives the residences from White Fish Assets, and he will resell them. Summer was unable to get her commission as a result, and she eventually discovered the swindle. For this reason, Will killed her not because of the affair, but rather because she dared to reveal his deception.
When Tom finds out all of this, he also learns that the police including his close buddy captain Robert Allen are complicit in the swindle. During an Allen birthday celebration, he discovers the Chrysler that the neighbor had seen at the address prior to Summer's murder is parked in Allen's garage.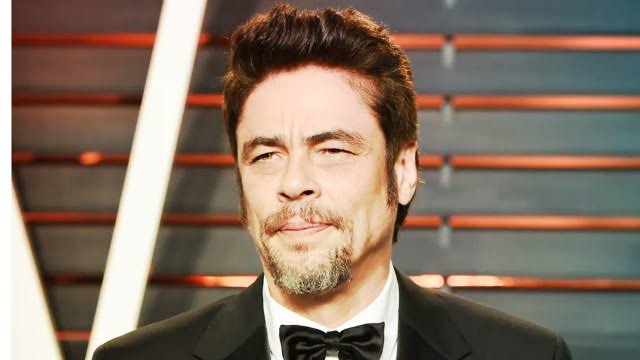 Allen told him he was holding it for someone when he was questioned about it. Later on that evening, out of fear of reprisals for his clear discovery, Tom encourages Judy to pack a suitcase. At that moment, Allen calls and invites Tom to come over the next morning, saying he can explain.
Tom accepts and he then informs Marty Graeber, the police chief, of the situation. Tom hands the USB disc to the chief, who looks shocked. When Tom gets to Allen's residence the following day, the chief is also present. After a strange conversation about where to find the restroom with Marty, Allen orders Tom to go when they are alone.
He responds, "You gave them the flash drive," and Tom realizes at that point that the chief is also complicit. After Allen goes upstairs and starts to tell someone he doesn't see that it's finished, he is suddenly shot, sending Tom running to the restroom where he confronts Marty. He is shot by Tom before he can be shot, which leads to another gunfight with Wally. Wally's injuries are almost fatal.
He begs Tom to finish it as he lies there. Tom dials 911, but there's no response. Later, when we watch Will playing golf, he believes he got away with it, but the FBI shows up on a golf cart to take him into custody, proving that Tom did blow the whistle on his co-workers and the plot as a whole.
Also Read: American Psycho Ending Explained: Unmasking Patrick Bateman's True Nature
Reptile Cast 
• Benicio del Toro as Detective Tom Nichols
• Justin Timberlake as Will Grady, the victim's boyfriend
• Alicia Silverstone as Judy Nichols, Tom's wife
• Eric Bogosian as Captain Robert Allen, Nichols's boss
• Ato Essandoh as Detective Dan Cleary, Tom's partner
• Domenick Lombardozzi as Wally
Michael Pitt as Eli Phillips, a suspect
• Karl Glusman as Sam Gifford, the victim's ex-husband
• Matilda Lutz as Summer Elswick
• Mike Pniewski as Chief Marty Graeber
Thad Luckinbill as Peter
• Sky Ferreira as Renee, the victim's best friend
• Owen Teague as Rudy Rackozy
• Frances Fisher as Camille Grady
• Catherine Dyer as Deena Allen
• James Devoti as Bennett Rosoff
• Michael Beasley as Victor
Where To Watch Reptile
Reptile is available for viewing on Netflix right now. The main focus of the story is the unexplained demise of a real estate agent, whose body is found in the home she was meant to be showing.
Also Read: Come and Find Me Ending Explained: Unraveling the Mysterious Conclusion
Reptile Trailer