The much-anticipated release date for "Scott Pilgrim Takes Off" has been unveiled, accompanied by an enticing teaser trailer that provides a glimpse into the upcoming anime series. This adaptation is set to premiere on Netflix, offering fans an exciting blend of action and story presented in the distinctive Manga art style.
Adding to the excitement, the animation series will see the return of the esteemed all-star movie cast, reprising their roles with their familiar characters. The teaser trailer offers tantalizing scenes that hint at a fresh narrative, resonating with those who recall the storyline from the live-action adaptation.
"Scott Pilgrim Takes Off" originated from the graphic novel series by Bryan Lee O'Malley, spanning six volumes published from 2004 to 2010. The series has garnered a dedicated following, not only through graphic novels but also via video games and the previous movie adaptation, titled 'Scott Pilgrim VS The World.'
The anticipation is running high as fans prepare to embark on a new animated journey into the beloved world of "Scott Pilgrim Takes Off." So, here in this article, We've got you covered with everything you need to know about the 'Scott Pilgrim Takes Off' Release — from its release date to how to watch it— right here at Bigflix.
What Is the Release Date of Scott Pilgrim Takes Off?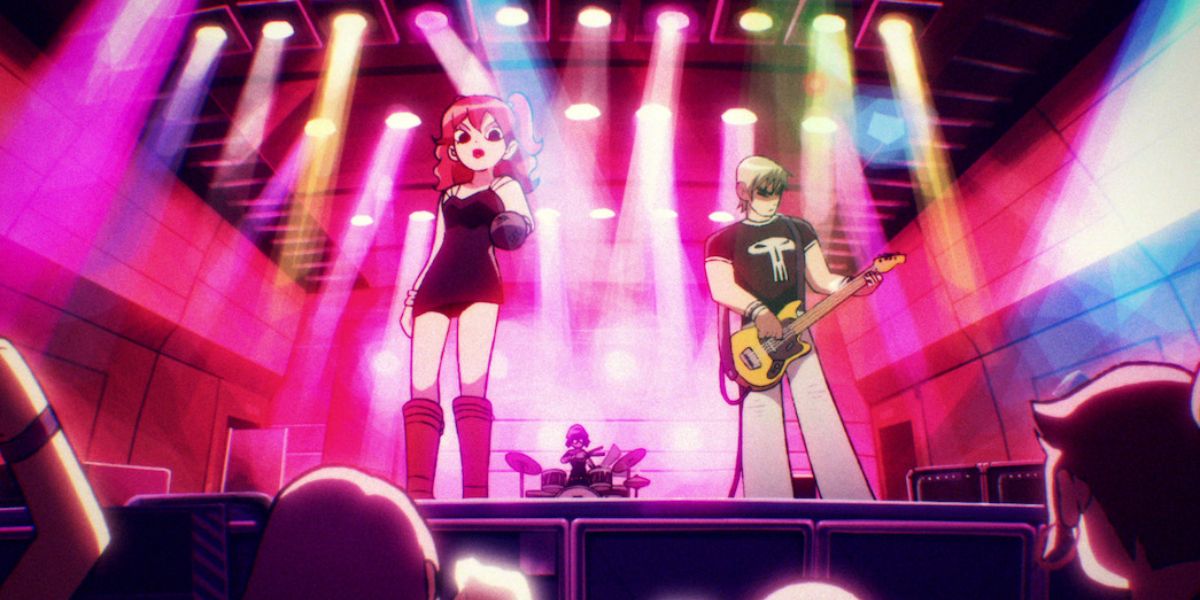 Get ready to dive back into the Scott Pilgrim universe, as "Scott Pilgrim Takes Off" is set to make its debut on Netflix on November 17, 2023. Mark your calendars for this exciting date as fans eagerly anticipate the return of this beloved story in animated form.
Who Is Starring in the Scott Pilgrim Takes Off?
In an exciting announcement, Netflix has confirmed that the complete cast of "Scott Pilgrim vs. The World" will reprise their iconic roles for the upcoming series. This news has ignited a wave of enthusiasm among fans who are thrilled to witness these skilled actors return to deliver their standout performances once again. Netflix has released a video showcasing the all-star cast of the upcoming series.
With the anime adaptation, it's anticipated that additional supporting characters not present in the original film will make appearances, hinting at more cast and character announcements to come in the near future. The potential of the original cast's reunion has added an extra layer of anticipation to the upcoming "Scott Pilgrim Takes Off" series.
Check Out the Cast below:
| | |
| --- | --- |
| Cast | Role |
| | Scott Pilgrim |
| | Ramona Flowers |
| | Matthews Patel |
| | Wallace Wells |
| | Lucas Lee |
| | Stacey Pilgrim |
| | Envy Adams |
| | Kim Pine |
| | Julie Powers |
| | Todd Ingram |
| | Gideon Graves |
| | Young Neil |
| | Stephen Stills |
| | Roxie |
| | Knives Chau |
What Is the Plot of the Scott Pilgrim Takes Off?
Details about the direction of Netflix's Scott Pilgrim series remain limited, but indications suggest it won't be a reboot. Producer Edgar Wright has emphasized that the series is set to expand the existing universe in a distinct manner, inviting viewers to simply watch and discover the unfolding story.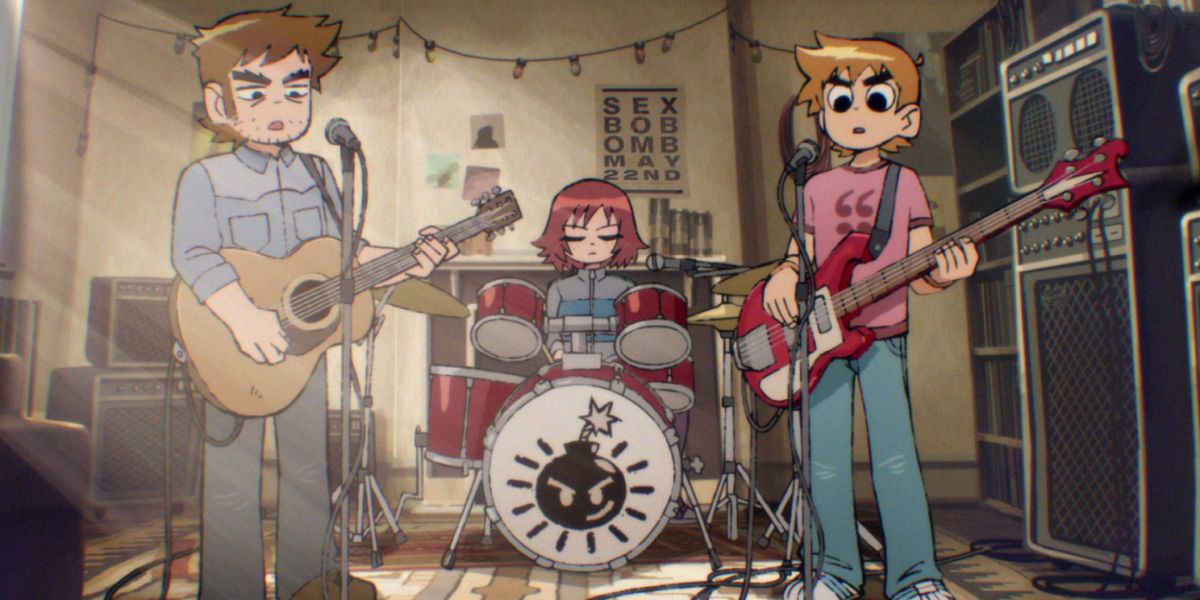 The original "Scott Pilgrim vs. The World" film, while well-received, did not encompass all aspects of the novels, leaving certain concepts unexplored. With "Scott Pilgrim Takes Off," it's reasonable to expect a deeper engagement with the source material, drawing inspiration from both graphic novels and video games. As such, fans can anticipate the series to delve into additional plotlines from Bryan Lee O'Malley's original work.
Is there a Trailer for Scott Pilgrim Takes Off?
August 16 marked a significant date as Netflix unveiled the initial glimpse of "Scott Pilgrim Takes Off." The teaser trailer offers a tantalizing preview of the series, showcasing its polished animation that adeptly captures the essence of the original comic book's art style. This sneak peek has heightened excitement among fans, giving them a taste of what's to come in the upcoming animated adaptation.
How to Stream Scott Pilgrim Takes Off?
Exclusively set to land on Netflix, "Scott Pilgrim Takes Off" is a highly anticipated series that fans won't want to miss. Make sure to mark your calendars for this upcoming release, as the return to the Scott Pilgrim universe promises to deliver captivating entertainment on the popular streaming platform.
Netflix offers various membership options that come with no extra charges for any of its services. The package you choose determines the video quality and the number of screens you can use to stream Netflix simultaneously. Don't forget to clear your schedule for the release date – it's time to be swept away by this intriguing movie!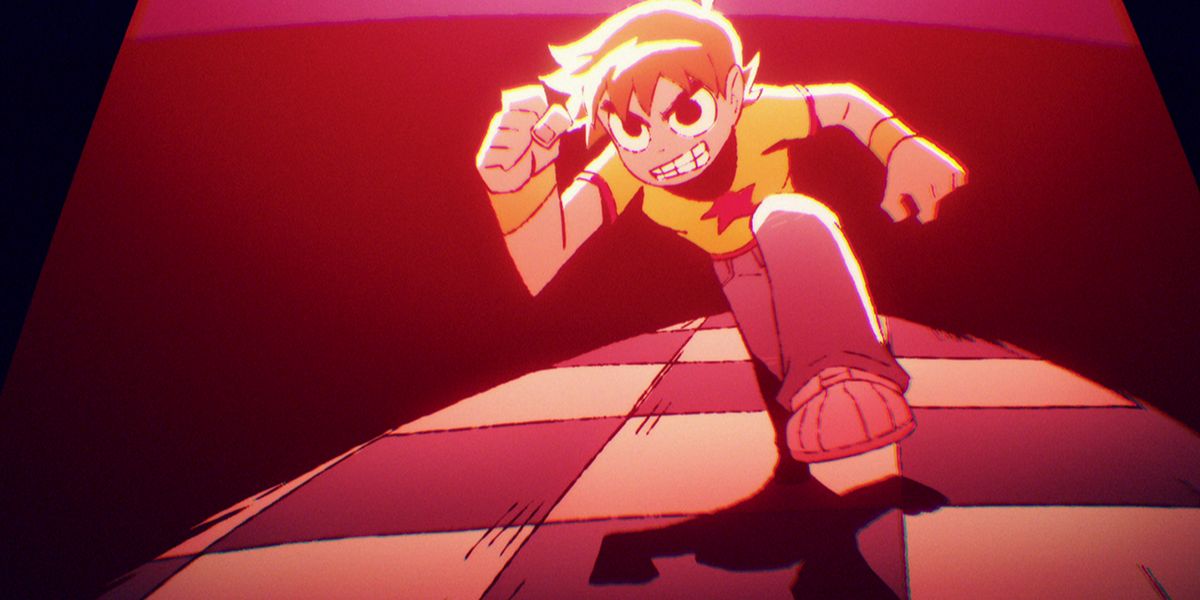 The standard plan at $9.99 per month, allowing ad-free streaming on two devices simultaneously, or the premium program at $14.99 per month, enabling ad-free streaming on up to six devices at once. With such flexibility and so many choices, Netflix ensures an enjoyable streaming experience for all viewers, including the eagerly awaited "Scott Pilgrim Takes Off".
How Many Episodes are there in Scott Pilgrim Takes Off?
"Scott Pilgrim Takes Off" is set to unfold across eight episodes in its animated series format. While the duration of each episode is yet to be announced (TBA), whether spanning 30 minutes or an hour, the series is ready to offer a more extensive storytelling experience compared to the original movie adaptation. With its expanded format, the series is expected to provide fans with a deeper exploration of the Scott Pilgrim universe.
Conclusion:
In a nutshell, Netflix has treated fans to a trailer for the highly anticipated anime series "Scott Pilgrim Takes Off," reuniting the original cast from the 2010 film. Adapted from Bryan Lee O'Malley's graphic novels, the series holds the promise of an engaging and thrilling narrative. The release date to eagerly anticipate is November 17.
Get ready for an adventure filled with excitement and entertainment. The "Scott Pilgrim Takes Off" anime series is poised to captivate audiences. Starting November 17, you can catch all the action and drama exclusively on Netflix.
Stay tuned with us for more exciting articles and updates on our website. Don't miss out on the latest buzz and captivating content—we've got you covered!