Selling the OC, a spinoff of Selling Sunset, made a major impression in its first season last year. A group of employees or friends, lovely beachfront residences, and millions of dollars on the line make for an ideal reality TV premise.
The spinoff introduced the globe to a completely new cast of realtors working at the Newport Beach office of the Oppenheim Group.
Of course, the sexy cast members, lust-worthy real estate, and inter-office intrigue quickly attracted viewers. There were plenty of meaningful conversations, small arguments, and high heels.
Selling the OC became a streaming mainstay when Netflix renewed it for a second and third season. In order to learn more about the future season, including who will return for season 2 and what to expect from the most recent batch of episodes, read on.
What happened last season?
The first season of the spinoff had numerous "getting to know you" episodes with the agents. The three Alexandras, Gio Helou's competitive side, Kayla Cardona's no-nonsense hustle, and Alexandra Rose's divisive attitude, were introduced to audiences in the series.
But Tyler Stanaland's romantic life was the center of the major controversy. In case you missed it, Kayla tried to kiss him once during the series, which led to a lot of conflict among the actors. Tyler was still wed to Brittany Snow, the Pitch Perfect actress, at the time. However, Tyler and Brittany later got divorced, and Tyler has since been linked to actor and coworker Alex Hall. Yikes!
Who is coming back from the cast?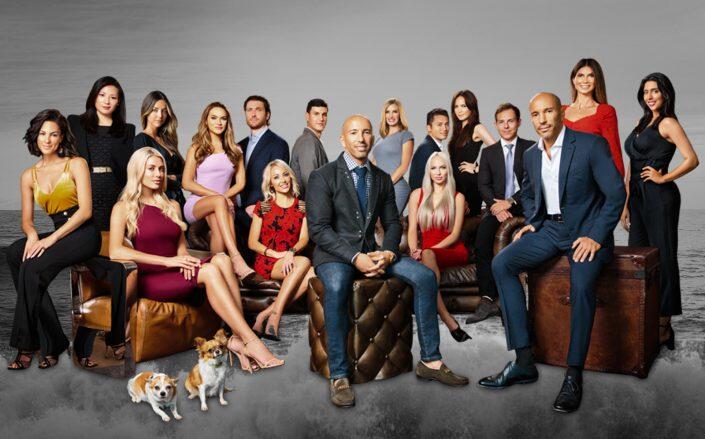 It appears like all of the major figures will return for round two. You already know that this gang is quite close-knit, which is the ideal combination for some drah-ma. The following list of individuals has been confirmed by Netflix as season 2 cast members:
Jason Oppenheim
Brett Oppenheim
Alex Hall
Alexandra Jarvis
Alexandra Rose
Austin Victoria
Brandi Marshall
Gio Helou
Kayla Cardona
Lauren Shortt
Polly Brindle
Sean Palmieri
Tyler Stanaland
Who is joining the cast?
Are you prepared to do this? There could be a new character in the cast named… Alexandra. Yes, Alexandra Harper (also known as Ali) altered her Instagram bio to read "Selling the OC @Netflix" and posted a video of the cast at the show's red carpet debut. With Alex, Ali, Jarvis, and Rose, there would be a total of four Alexandras to monitor.
According to her tweets, Ali recently turned 30 in May, has a boyfriend of two years, and is very close with her mother Sharon. Before you get too enthused about Ali, keep in mind that Netflix hasn't made Ali's casting official just yet. As a result, it's still unclear whether the Tennessee woman will truly be given a seat on the cast.
When does the show premiere?
It's time to start planning your watch party! Season 2 will debut on Friday, September 8. This show dropped all of its episodes at once the last time, thus the process will probably repeat again. And based on his Instagram post, Jason Oppenheim appears to be quite enthusiastic about it.
Is there a trailer for Selling the OC Season 2?
There is not yet a season 2 trailer available. Here is the season 1 trailer for Selling the OC, nevertheless, to satisfy your craving. It's a nice refresher if anything!
Read more:
Are there any spoilers for Selling the OC Season 2?
Not yet, but given the cast's penchant for drama, you can be sure it will be juicy. If I had to guess, I'd wager that Tyler would reveal some juicy details about his imminent divorce, Kayla might make another attempt at kissing him, and Alex Hall would undoubtedly make another nosy move.