When your favorite Netflix series comes to its final chapter, it's like a mix of happy and sad emotions. We're happy because we got to enjoy five amazing seasons filled with captivating stories about important moments in royal history, especially those special moments featuring Princess Diana. But it's also a bit sad for fans who have been with the show since it first began.
The person in charge of the show, Peter Morgan, had told us it would only go on for five seasons. But Netflix surprised us all with some great news, and the new season is coming sooner than you might think! If you're a fan of all things royal, from the stunning clothes to the dramatic moments, get ready for a brand-new season of The Crown.
This time, the story will take us into the 1990s and early 2000s. We've got lots of exciting details to share about The Crown Season 6, like sneak peek pictures, who's in the cast when it'll premiere, little hints about what's coming, and more.
The Crown Season 6 Release Date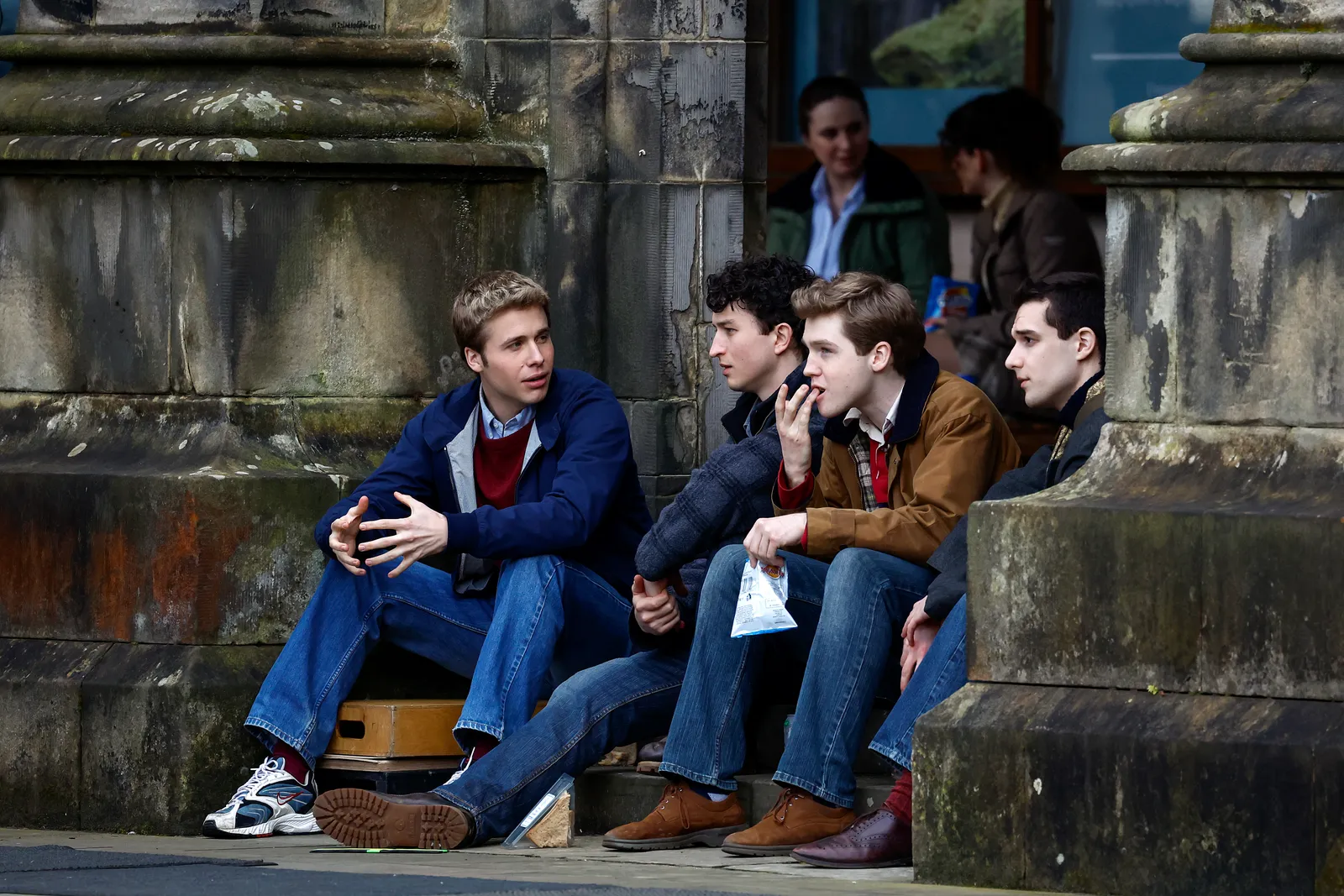 Netflix is working on the last season, which is season six, of the TV show called "The Crown." This show tells the story of Queen Elizabeth II's life and time as queen. They plan to put it out for people to watch in late 2023.
This season is unique because it's the only one made after Queen Elizabeth II passed away on September 8, 2022.
All of Us Are Dead Season 2 Release Date in India: Unveiling the Zombie Apocalypse Continuation
The Crown Season 6 Star Cast
Here is a list of the key actors who will be back for Season 5 or joining for the first time in the Netflix show that tells a made-up story about the British royal family:
Imelda Staunton as Queen Elizabeth II
Jonathan Pryce as Prince Phillip
Dominic West as Prince Charles
Elizabeth Debicki as Princess Diana
Olivia Williams as Camilla Parker Bowles
Lesley Manville as Princess Margaret
Khalid Abdalla as Dodi Fayed
Salim Daw as Mohamed Al-Fayed
Bertie Carvel as Tony Blair
Lydia Leonard as Cherie Blair
Marcia Warren as Queen Elizabeth/The Queen Mother
Andrew Havill as Robert Fellowes
Claudia Harrison as Princess Anne
James Murray as Prince Andrew
Sam Woolf as Prince Edward
Ed McVey as Prince William
Meg Bellamy as Kate Middleton
Luther Ford as Prince Harry
Richard Rycroft as George Carey
The Crown Season 6 Storyline
After six seasons, seven years and three casts, @TheCrownNetflix comes to an end later this year.

We'll be back with more soon, but here's a hint at what's to come in our final season. pic.twitter.com/zHbeqEqqWv

— Netflix UK & Ireland (@NetflixUK) September 4, 2023
"The Crown" is a TV show that tells a made-up version of the British royal family's history. It starts with Queen Elizabeth becoming queen in the 1950s. In the show, they show important events from history, like when the Kennedys visited Buckingham Palace and when Margaret Thatcher became the Prime Minister.
The upcoming Season 6 of the show will begin in the late 1990s. It will cover sad events like Princess Diana's death and happy events like when Prince William started dating Kate Middleton at St. Andrews University in the early 2000s.
The show will also use flashbacks to show us things that happened in the past, especially with Queen Elizabeth and Princess Margaret. However, the show won't go all the way to the present day, even though it takes place in the 21st century.
Netflix, the company that makes the show, has given us a hint about what will happen in Season 6. They posted a picture on social media that seemed to be an order of service for a royal wedding.
This suggests that we will see the wedding of Prince Charles (who is now King Charles III) and Camilla Parker-Bowles, who will become the Queen Consort. So, we can look forward to that in the final season of The Crown.
The Chi Season 6 Episode 9 Release Date: Trouble Brewing in Chicago
Where to Watch The Crown Season 6?
The Crown Season 6 will be available for streaming on Netflix.
Trailer For The Crown Season 6?
Unfortunately, there's no trailer for Season 6 of The Crown available right now. It seems like Netflix won't share it with us until just one month before the new season airs. So, we'll have to wait a little longer to get a sneak peek at what's coming up in the show.