Indian actor Jai Hemant Shroff, better known by his stage name Tiger Shroff, is involved in Hindi cinema. His acting debut was in the action romance Heropanti 2014 for which he received the IIFA Award for Star Debut of the Year Male. Jackie Shroff and Ayesha Dutt are his parents.
This article provides a synopsis of the veteran actor's top ten hugely successful films. For more popular shows, movies, animation, and videos, follow Bigflix.com.
Munna Micheal
A movie with Tiger Shroff in the lead role will undoubtedly feature lots of dancing and action sequences. Munna Michael tells the story of a little child who wants to be like Michael Jackson, his hero. Romance, excellent music, and a villain who is hunting the heroine are all part of the storyline. See Tiger Shroff in the height of his dancing and acting prowess.
A Flying Jatt
A Flying Jatt tells the story of a hero who fights evil and stands up for his people. His powers are fueled by a pollution-free atmosphere. The villain made of rubbish is his biggest enemy. Together with its action-packed punchlines, the movie also sends a strong message about the need to preserve a clean, green, and pollution-free environment.
War
After meeting a terrorist, an Indian soldier in the movie War embarks on a mission to find out why his instructor is acting strangely. As his real-life guru, Hritik Roshan co-stars in the movie with Tiger Shroff. Tiger Shroff is thought to have given one of his best performances in this movie. Along with dance-friendly music, the film has an unexpected plot twist.
Heropanti
Tiger made his Heropanti film debut alongside Kriti Sanon in 2014. The story's heroes are Dimpy Kriti and Bablu Tiger, who fall in love despite their differences. Apart from its action-packed plot, the movie also has amazing romance and music.
Also Read: 8 Best Tiger Shroff Action Movies That Every Fan Of Tiger Should Watch
Student Of The Year 2
The 2019 Indian Bollywood teen romantic drama film Student of the Year 2 is directed by Punit Malhotra and is a production of Dharma Productions and Fox Star Studios, with Karan Johar, Hiroo Yash Johar, and Apoorva Mehta in leadership roles.
It is a sequel to the 2012 film Student of the Year, starring Tara Sutaria, Tiger Shroff, and Ananya Panday. Harsh Beniwal and Aditya Seal had supporting parts. The main character of the film is Rohan Sachdev, an undergraduate who is competing for Student of the Year.
Jaya Janaki Nayaka
Jaya Janaki Nayaka is a 2017 Telugu-language romantic action drama film produced by Dwaraka Creations' Miryala Ravinder Reddy and directed by Boyapati Srinu. Along with Sarath Kumar, Suman, and Tarun Arora in supporting parts, Bellamkonda Sreenivas, Rakul Preet Singh, and Jagapathi Babu are the main actors. A long cameo appearance is made by Pragya Jaiswal.
Bade Miyan Chote Miyan
Pyare Mohan Bhargava and Arjun Singh, police inspectors, are good friends. Arjun doesn't have a spouse, and others make small remarks about his age. Seema, his sister, is seeing Pyare. Zorawar Siddiqui is a business smuggler of weaponry and diamonds who poses as a statue builder. He gets rid of eyewitness Madhu after learning he is being spied on in a hotel. Neha, her friend, witnesses her killed. When she phones the police, Arjun shows up. He brings her to Pyare's residence.
Baaghi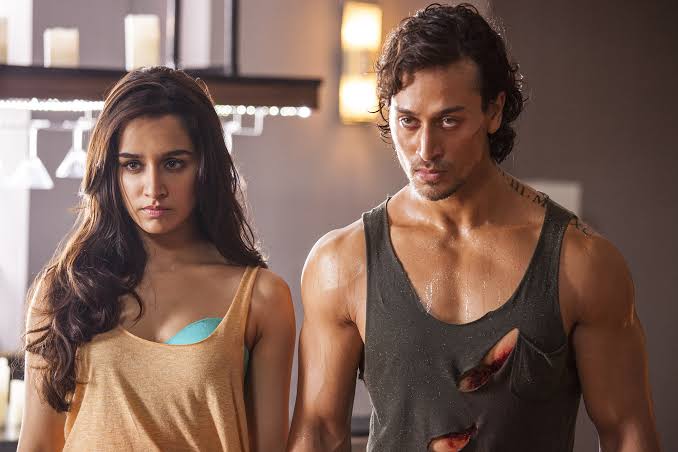 Baaghi, Tiger Shroff's second movie, was a box office success. The rebellious student is met by a teacher who teaches an obedient student the principles of rebelling for a cause. Ronnie sets out to become the best martial artist in the world after the death of his instructor.
While at work, he runs into his old partner and finds out that his father's son killed his boss. After that, he goes after his revenge goal and saves his beloved from his enemy's clutches. The movie has a fantastic plot, catchy music, and superb action sequences.
Baaghi 3
Baaghi 3 is the third installment of the 2020 Hindi action-thriller Baaghi's release. The film, which features Tiger Shroff, Riteish Deshmukh, and Shraddha Kapoor in important roles, was directed by Sajid Nadiadwala. Ronnie lives with his older brother Vikram at the beginning of the story.
It had always been Ronnie's way to look out for his brother. After Vikram was rejected for a police position because of 33 cases against him, he convinced him to take the job. Following his employment offer in Syria, Vikram was kidnapped by the Abu Jalal-led terrorist organization. Ronnie was inspired by her brother's situation to help him in Syria.
Also Read: "Top 10 All-Time Best Comedy Movies of Akshay Kumar That Will Leave You ROFLing"
Ganapath
Vikas Bahl, under the label Good Co, is the director of the upcoming Indian Hindi-language dystopian sports action film Ganapath: Part 1, which is produced by Pooja Entertainment in collaboration with Jackky Bhagnani, Vashu Bhagnani, and Deepshikha Deshmukh. Tiger Shroff plays the main part, while Amitabh Bachchan and Kriti Sanon also feature.