Unquestionably one of the greatest TV shows of 2022 was Tulsa King, which starred Sylvester Stallone in a leading role as a master crook. In Tulsa, Oklahoma, the drama tells the tale of a Mafia boss who, upon his release from jail, sets out to rebuild his empire.
Since Paramount Plus renewed the show before its first season even ended, we can't wait to get back to the dangerous world of crime. The release date, cast, and possible storyline of Tulsa King Season 2 are all covered in this article.
Tulsa King Season 2 Release Date 
Paramount Plus has not yet confirmed a premiere date or window for Tulsa King season 2, but it is expected to air in late 2024. Considering how Tulsa King was renewed back in November 2022, this forecast may appear bleak. The fact that there have already been a few production problems for the upcoming season forms the basis of our projection.
First off, "creative differences" with Taylor Sheridan led Terence Winter to resign as showrunner of the television series. The show hasn't reapplied to the Oklahoma Film & Music Office, so it looks like filming may move to a new state. The cast apparently didn't seem to appreciate working in the previous location's severe weather.
Additionally, we must consider the effects that the current 2023 Writers' and Actors' Strikes have had on television programs and motion pictures. The release date for Tulsa King season 2 appears to be somewhat distant, and the show hasn't even started filming yet. We'll notify you as soon as we receive any new information.
Tulsa Kinh Season 2 Possible Cast 
Fortunately, Tulsa King's first season did not feature any significant character deaths, so you can anticipate seeing all of your favorite characters return in season two. This implies that Martin Starr as Bodhi, Andrea Savage as Stacy, and Sylvester Stallone as Dwight Manfredi will all return. Even while it's great to have our main cast back for season 2, more names may be added to the list when new actors join the cast.
This is the anticipated cast roster for Tulsa King season 2:
• Sylvester Stallone as Dwight Manfredi
• Andrea Savage as Stacy Beale
• Max Casella as Armand Truisi
• Martin Starr as Bodhi
• Domenick Lombardozzi as Chickie Invernizzi
• Vincent Piazza as Vince Antonacci
• Jay Will as Tyson Mitchell
• Garrett Hedlund as Mitch Keller
• AC Peterson as Pete Invernizzi
• Dana Delany as Margaret Deveraux
Tulsa King Plot
A capo with the New York Mafia named Dwight "The General" Manfredi recently served out a 25-year term in jail. His boss sends him to Tulsa, Oklahoma, to set up illegal operations after he is released. Unacquainted with the region, the General looks for fresh personnel to aid in the establishment of his kingdom.
Also Read: Overwatch 2 Season 7 Release Date: New Heroes and Challenges Await
Tulsa King Season 2 Plot 
The second season of Tulsa King will pick up where the first one left off, with Dwight imprisoned after Stacy betrayed him. That's correct, Dwight's dubious accounts, which had millions of cash and large transfers, are the reason he is back in jail.
Apart from his enormous wealth, as was already revealed, the true reason he is currently in jail is that he is accused of trying to bribe a federal agent after Stacy turns on Dwight and betrays him. As Dwight may spend up to 15 years in jail if found guilty, the stakes are very high heading into the upcoming season.
It goes without saying that Dwight's attempts to escape his present legal problems will probably be accompanied by a great deal of retaliation. Making her betrayal even more painful was Dwight's money that he sent her during the first-season finale. It was also an act of earnest apology.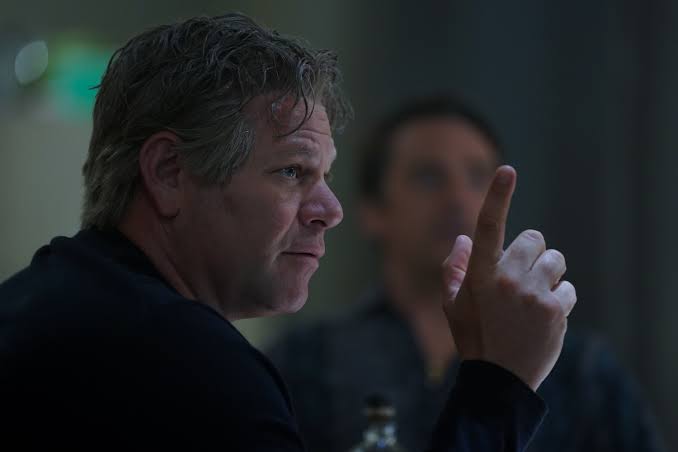 Dwight will not let her off and will be even more cautious around people if he manages to escape his predicament. Dwight severed his relationship with Chickie in season 1, essentially urging him to leave town.
We also anticipate Chickie's return to exact retribution. Basically, there are a lot of people with scores to settle, and we anticipate drama and a few more gunfights during this process.
We must also consider the possibility that the storyline of Tulsa King season 2 may be utilized to construct backstory for any upcoming prequel shows for the IP or to set up more spin-off series based on specific characters. Tanya Giles, Chief Programming Officer of Paramount Plus, stated in an interview with IndieWire in January 2023 that the streamer is amenable to Tulsa King receiving the Yellowstone treatment with a longer schedule.
Tulsa King Season 2 Trailer
The Tulsa King season 2 trailer has not yet been released. But we anticipate seeing a teaser video nearer to the release, most likely around the middle of 2024. We will have a more precise release date for the next clip once filming is completed.
Also Read: Edens Zero Season 3 Release Date: Anticipated Arrival in 2025
Where To Watch Tulsa King Season 2 
Once it's released, fans can watch Tulsa King season 2 on Paramount Plus. The next episode will probably appear on a weekly basis, much like other shows on the streaming site. Follow Bigflix.com for more trending movies, animation, and show updates.