Who doesn't know Money Heist? This Spanish series is a masterclass on how to execute a crime-drama. The fist season of the show was released in May 2017. Till now five of them have been aired. The latest and the last season was released as two five-episode volumes on 3 September and 3 December 2021, respectively. It is created by Alex Pina.
The series is rated 8.2 on IMDb. On Tomatometer, 94% people have liked the series. With no doubt, the show was a humongous success, proving mettle of the Spanish film-making around the globe. At 46th International Emmy Awards, Money Heist won in the category of Best Drama Series. Apart from this, many other awards were conferred to it.
If you are wondering where to watch Professor and team, Bigflix is here to help you out. Read the entire article and equip yourself with every latest piece of information on this famous thriller.
Is Money Heist Available on Netflix?
ABSOLUTELY! In 2017 Netflix acquired the international streaming rights of Money Heist. They also changed the name of the series from La casa de papel to Money Heist to distribute the show among English-speaking audience.
Netflix Pricing of Different Plans (United States)
Standard with ads: $6.99 / month
Standard: $15.49 / month (extra member slots* can be added for $7.99 each / month)
Premium: $19.99 / month (extra member slots* can be added for $7.99 each / month)
Netflix Plans differ from country to country due to taxes and other reasons.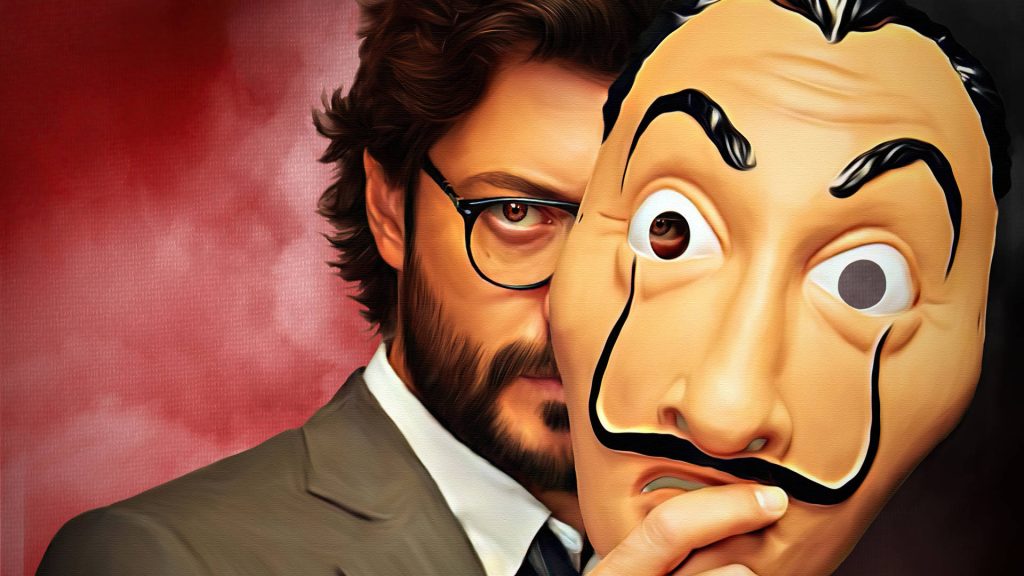 The Ensemble Cast!
To ace up your Netflix-game, check out the following articles
Dive Into the Intriguing Premise!
The show is set in Madrid with a character named Professor who plans to execute the biggest robbery in the Spanish history. For this purpose he recruits eight people with varied abilities. Their first plan includes entering the Royal Mint of Spain and departing with €984 million.
The story is indeed embedded in mind-bending twists and turns. The fans often claim the climax to be one of the best endings that ever existed in TV shows. The character of Professor was brilliantly woven and received tons of appreciation.
In the show, the makers decided to use the mask of the great surreal painter of Spain, Salvador Dali as the one for robber. The Italian anti-fascist song "Bella ciao" has gained massive craze all around the world. One must have heard this song if they are on any of the social media platforms.
Have a Look at The Series' Trailer!
In case you have failed to watch this show, we've provided you with a platform where you may devour it. Call out your thriller-enthusiast friends, prepare some snacks, and transport yourself into a world of Money Heist. Trust Bigflix, the journey won't be disappointing!