A 2022 live-action musical fantasy film starring Miia Harris, Ceci Balagot, and Nayah Damasen, Monster High: The Movie was written by Jenny Jaffe, Greg Erb, and Jason Oremland and produced by the television arm of Mattel and Brightlight Pictures. On October 6, 2022, it was broadcast on Nickelodeon and Paramount+ in the United States. It is one of two projects that will be revealed on February 23, 2021, together with an animated series, as part of a second relaunch of the Monster High fashion doll line by Mattel.
Is Monster High on Netflix?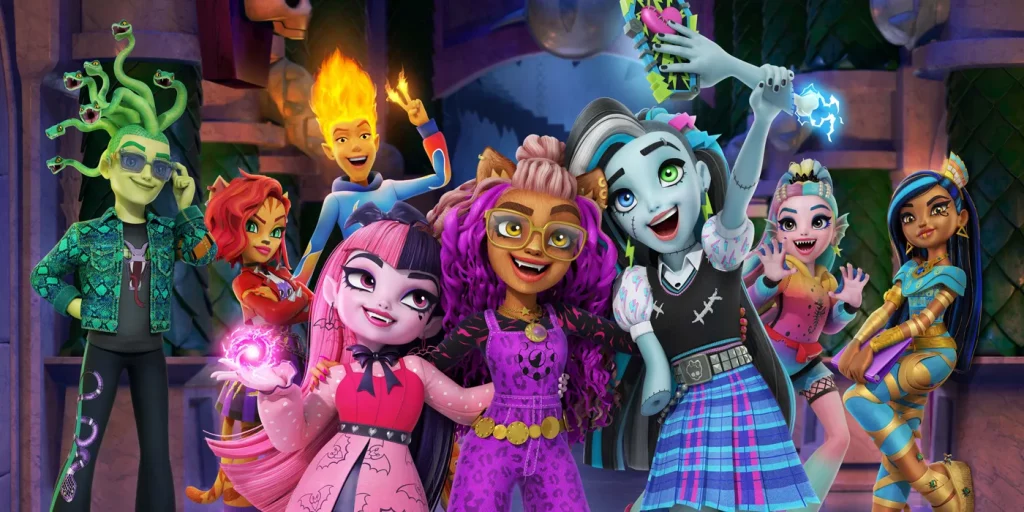 Sadly, Netflix does not allow streaming of this film. Actually, it's accessible through a different streaming platform. Both Paramount+ and Nickelodeon have this movie available.
Canada – Canadian viewers can watch Monster High on the Paramount streaming service
Australia – Fans of Monster High in Australia can view the live-action film on Paramount or Binge.
U.S.A – Only the Paramount Streaming service offers the movie. Both DIRECTV and Amazon Prime offer rentals of the 2010 animated series Monster High.
U.K. – In the UK, people may see the new film on Paramount. Viewers of Amazon Prime can pay a modest fee to add this channel to their membership. The 2010 animated series is also available on Sky TV.
To watch the movie on Paramount+, you need a subscription to a streaming provider.
Paramount+ Essential is $5.99/month. 
Paramount+ with SHOWTIME is $11.99/month.
Cast of Monster High
| | |
| --- | --- |
| Real Name | Movie Name |
| Miia Harris |  Clawdeen Wolf |
| Ceci Balagot |  Frankie Stein |
| Nayah Damasen  |  Draculaura |
| Case Walker |  Deuce Gorgon |
| Jy Prishkulnik | Cleo de Nile |
| Kyle Selig | Mr. Komos |
| Steve Valentine  |  Dracula |
| Marci T. House |  Headless Headmistress Bloodgood |
| Scotch Ellis Loring | Apollo |
| Lina Lecompte | Lagoona Blue |
| Justin Derickson | Heath Burns |
| Lilah Fitzgerald |  Ghoulia Yelps |
| Nasiv Sall |  Abbey Bominable |
| Ajay Banks  | Greigor |
| Brian Dobson  | Eye |
| Natasha Leggero | Skullette |
| Artemis Pebdani  | Witch |
Plot of Monster High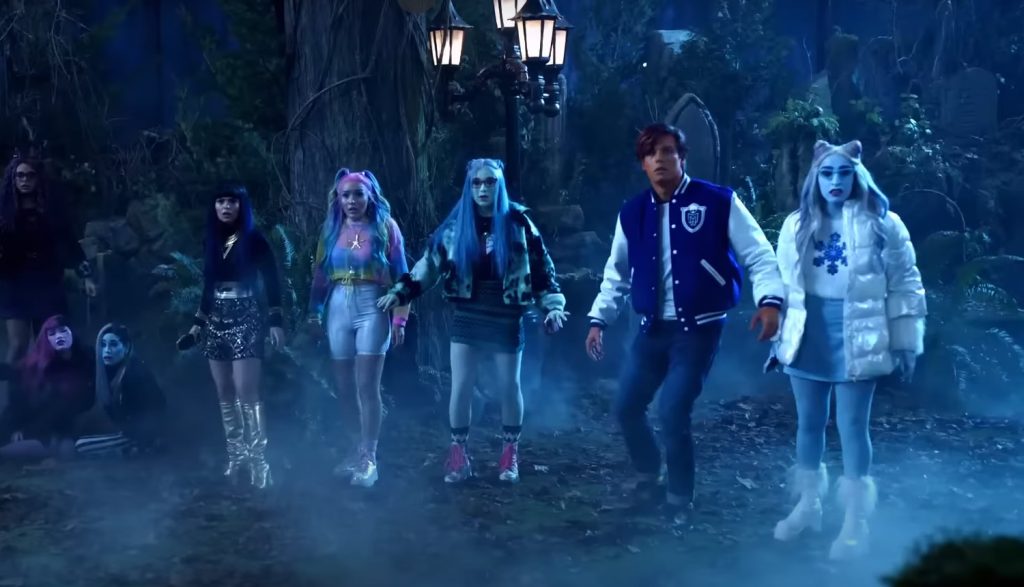 A biracial half-werewolf, a half-human daughter named Clawdeen Wolf was created by a human father named Apollo and a werewolf mother named Selena (who passed away for reasons that are still unclear). Clawdeen spent her entire existence in the world of humans hidden from people since she is part monster. Clawdeen was given the opportunity to enroll in Monster High, a high school for monsters that her mother had previously attended, on her 15th birthday.
Apollo reluctantly agrees to let her enroll in the school but advises her to conceal her human side because only "true monster hearts" are permitted in the school and humans are seen as the biggest threat to monsters.
Following her arrival at Monster High, a living school, Clawdeen finally feels like she belongs somewhere ("Coming Out of the Dark"). There, she befriends Frankie Stein, a non-binary Franken monster who is only 15 days old but has a brilliant mind, and she develops feelings for Deuce Gorgon, the son of Medusa and Lyra.
She also meets Cleo de Nile, daughter of the Mummy, the school's queen bee, and Deuce's ex-girlfriend, Lagoona Blue, a Colombian woman who is the daughter of the Sea Monster and a Sea Nymph and Cleo's best friend, as well as the Zombie Ghoulia Yelps who assists her in finding her dorm. Clawdeen accepts Headmistress Bloodgood's invitation to speak on behalf of the students at a meal with the Monster High Council on Founder's Day.
If You Want to Read More Articles Like This, Click on The Link Given Below:
Trailer of Monster High