The Brazilian teen crime drama series, Sintonia is the creation of KondZilla, a Brazilian screenwriter and director. The first season premiered in 2019. On 25 July 2023, the fourth installment was released. Season 4 contains eight episodes which is different from the usual six episodes in the previous three seasons.
So far, the show has received a good deal of appreciation from both the audience and critics. On IMDb, it has been rated 6.8 out of 10. Surely, it is one of those shows that messes up with the watcher's brain due to its unconventional storyline.
To know where to watch the show, read the entire article, and you are good to go!
Is Sintonia Available on Netflix?
Yes, all four seasons of Sintonia are accessible on Netflix to watch.
Netflix Pricing of Different Plans (United States)
Standard: $15.49 / month (extra member slots* can be added for $7.99 each / month)
Standard with ads: $6.99 / month
Premium: $19.99 / month (extra member slots* can be added for $7.99 each / month)
Netflix Plans differ from country to country due to taxes and other reasons.
Meet the Star Cast!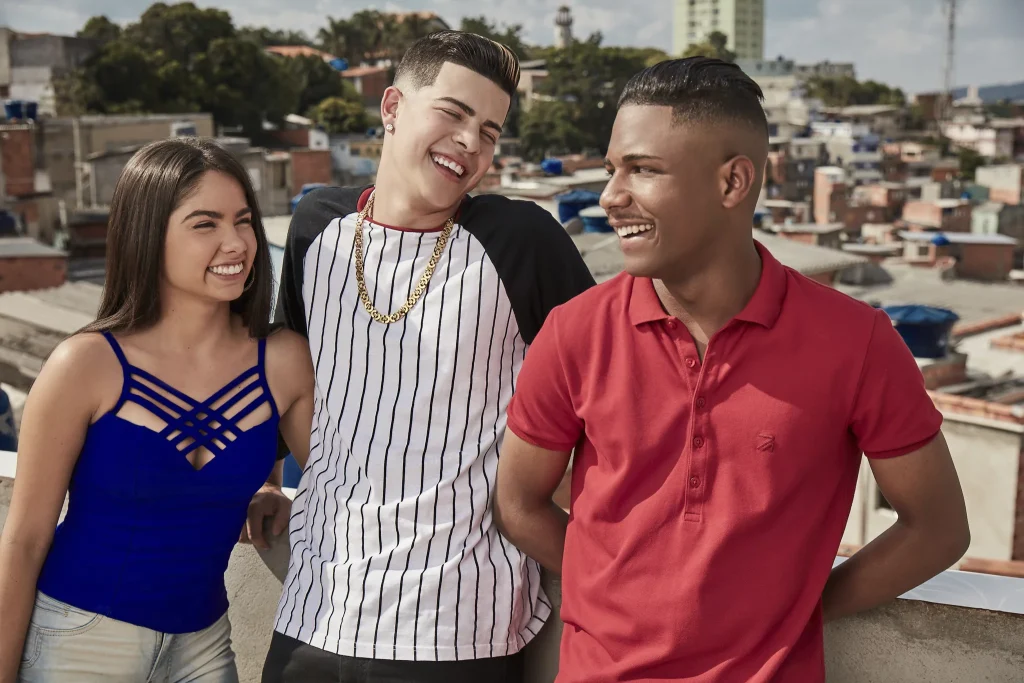 To ace up your Netflix game, don't miss out on the following articles
Take a Peek Into the Premise!
Sintonia follows the lives of three characters, named Nando, Doni, and Rita. Grown up together, they are placed amidst the adversities of São Paulo. Gauging their way through it, the stories of all three characters run in parallel, often interweaving.
Nando takes the help of drugs to earn a livelihood whereas Doni, who is a hip-hop producer wants to make his name big in this art form. Rita is a young woman who is torn between conflicts relating to religion and conscience.
All three of them share a magnetic chemistry that never bores the audience. In season 4, times are testing as all three of them need to show how strong their friendships are. Doni who gets a big breakthrough learns that life demands sacrifice.
Nando's drug trafficking plan encounters a tough edge whereas Rita is forced to witness the existing discrimination and aggression in her community. One can't simply skip this Brazillian masterpiece!
Have a Look at The Trailer for Season 4!
In case you have failed to watch this show, we've provided you with all the platforms where you may devour it. Call your friends, prepare snacks, and transport yourself into this one-of-its-kind creation. Trust Bigflix, the journey won't be disappointing!