For the love of diving and her desire to be acclaimed as the deepest woman on Earth, Italian freediver Alessia Zecchini embarks on a journey with a safety driver, Stephen Keenan. The Deepest Breath is a documentary that filmed this heroic expedition. It first premiered on 22 January 2023 at the 2023 Sundance Film Festival.
The documentary has received a good deal of appreciation from both critics and the audience. On IMDb, it has been rated 7.8 out of 10. This piece of art is directed and written by Laura McGann.
To know where to watch this stunning creation, read the entire article and you are all set to go!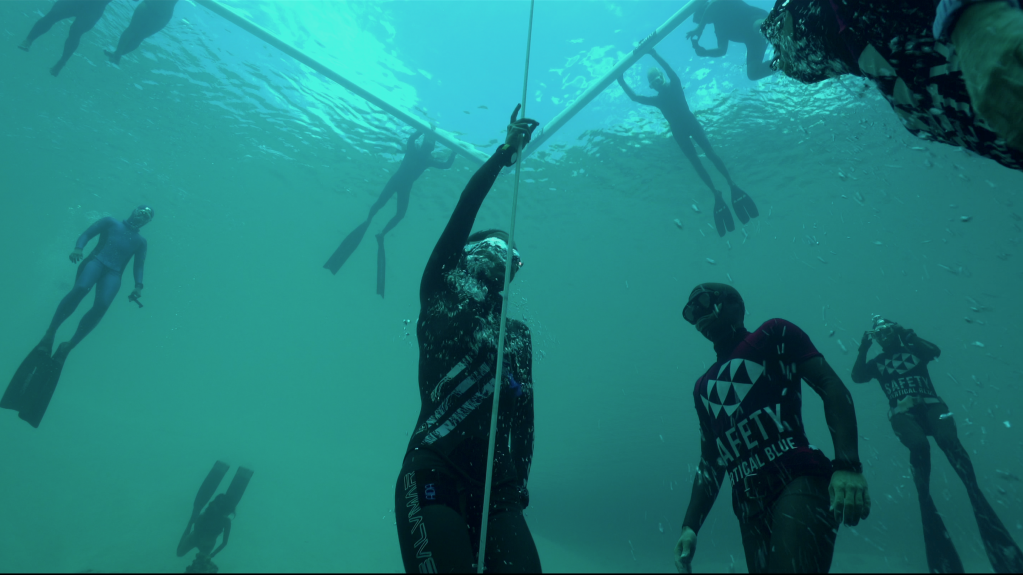 Is the Deepest Breath Available on Netflix?
YES! Netflix has acquired the rights to the show prior to its premiere. It was released on this streaming platform on July 19, 2023.
Netflix offers 3 different plans which differ from each other on the basis of the perks provided and the cost of each plan.
Netflix Pricing of Different Plans (United States)
Standard with ads: $6.99 / month
Standard: $15.49 / month (extra member slots* can be added for $7.99 each / month)
Premium: $19.99 / month (extra member slots* can be added for $7.99 each / month)
Netflix Plans differ from country to country due to taxes and other reasons.
The Cast
For more such content, read the following articles
'Dive' Into the Premise!
The depths of the sea fascinated the freediver Alessia Zecchini and the safety driver Stephen Keenan. Although they chose different paths, their worlds were always intertwined by their love for water and diving.
The imprint it has left on the minds of watchers through its impeccable cinematography is a cause to celebrate in the world of filmmaking.
The story has a lot more to offer than what seems on the surface. It is as deep as the desire of Alessia Zecchini to be the deepest woman on earth.
The twist in the end is too emotional and heart-aching. Maybe that is why this documentary stays with you forever.
Have a Look at Its Trailer!
In case you have failed to watch this documentary, we've provided you with a platform where you may devour it. Call your friends, prepare snacks, and transport yourself into this heartfelt creation. Trust Bigflix, the journey won't be disappointing!