Titans represent a gang of youthful heroes that band together to combat evil, much to the Teen Titans from DC Comics. It all started with Titans on October 12th, 2018. Three seasons have been made available so far. The first two seasons were available on DC Universe, while the third season made its debut on HBO Max. This season's premiere was on HBO Max on November 3, 2022, and the season finale was on May 11, 2023.
There were a total of 12 episodes in the season. Walker, who has now run the program for four seasons in a row, was one of the executive producers alongside Akiva Goldsman, Geoff Johns, Greg Berlanti, Sarah Schechter, and Richard Hatem.
Is Titans Season 4 on Netflix?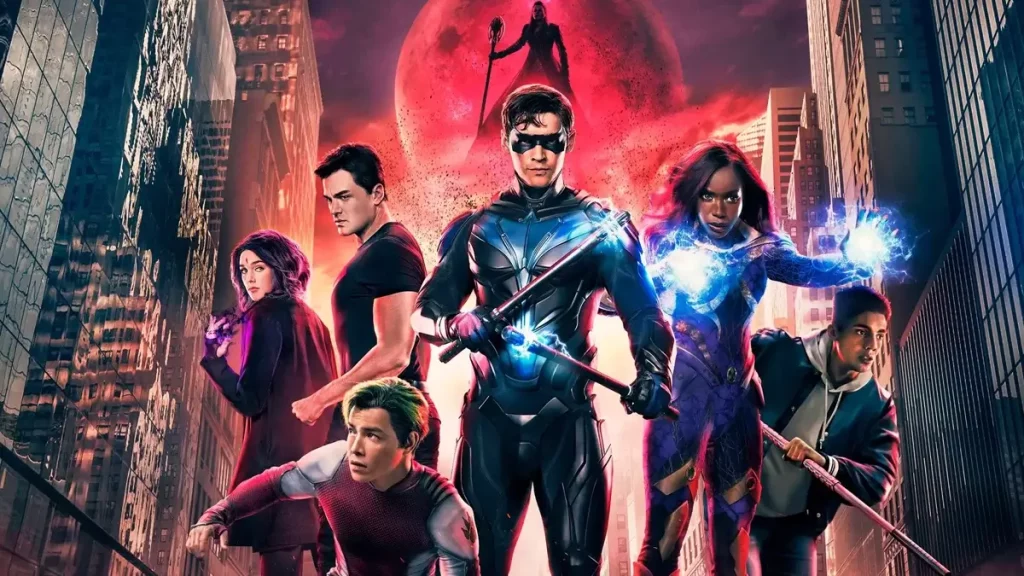 The show made its debut on HBO Max before making its way to Netflix. The fourth season of Titans was released on HBO Max in two parts. The first six episodes, which made up the first half, premiered in November and December of 2022. The second half of the season premiered on April 13 and concluded on May 11 of the following year, 2023. 
Titans Season 4 was released on Netflix on June 25, 2023, So those who want to watch it can watch it there.
To watch a Series on Netflix, you need a subscription to a streaming provider. There are Four plans available from Netflix;
Pricing (Indian Rupee)
Mobile: ₹149 INR/month
Basic: ₹199 INR/month
Standard: ₹499 INR/month
Premium: ₹649 INR/month
Additional taxes may be added to your membership cost based on your country of residence.
Cast of Titans Season 4
| | |
| --- | --- |
| Series Name | Series Name |
| Brenton Thwaites | Dick Grayson / Nightwing |
| Mame-Anna Diop | Koriand'r / Kory Anders / Starfire |
| Teagan Croft | Rachel Roth / Raven / White Raven |
| Ryan Potter | Garfield "Gar" Logan / Beast Boy |
| Joshua Orpin | Conner Kent-Luthor / Superboy |
| Jay Lycurgo | Tim Drake / Robin |
| Franka Potente | May Bennett / Mother Mayhem |
| Joseph Morgan | Sebastian Sanger / Brother Blood |
| Curran Walters | Jason Todd / Red Hood |
| Titus Welliver | Lex Luthor |
Plot of Season 4 of The Titans Series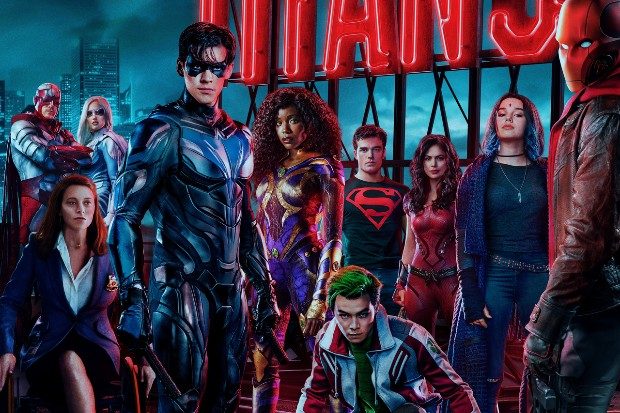 | | | |
| --- | --- | --- |
| Episode Number | Name of Episode | Brief |
| Ep:1 | Lex Luthor | Titans fly to Metropolis for an exclusive tour of S.T.A.R. Labs after Superman seeks a meeting with Conner. However, as obstacles occur, such as the reappearance of Lex Luthor, Conner is forced to make a difficult choice. |
| Ep:2 | Mother Mayhem | Conner finds himself accused of murder after an unanticipated death, and the Titans are working to uncover Luthor's possible connection to Rachel's haunting and clear their teammate's name. |
| Ep:3 | Jinx | After the violent motorway attack renders Rachel helpless, Dick turns to Jinx, an old flame whose magical abilities may hold the key to identifying their enigmatic assailant. |
| Ep:4 | Super Super Mart | As Rachel and Sebastian's bond strengthens, Rachel stumbles upon a distressing revelation concerning Sebastian's encounter with the law. With circumstances beyond their control, they find themselves confined within the Asylum. It is within these confines that the Titans gather essential information about Sebastian's personal history, shared by individuals associated with The Organization. |
| Ep:5 | Inside Man | Conner's concealed injuries creates an unanticipated threat, despite the Titans' resolve to keep Sebastian behind S.T.A.R. Labs' boundaries. |
| Ep:6 | Brother Blood | Rachel tells Kory that she shared her vision with her and that she also saw Dick in Gotham as they make their way back to S.T.A.R. Labs. The Titans start formulating a strategy in the laboratory to put an end to the Blood Moon ceremony. |
| Ep:7 | Caul's Folly | After Sebastian changes, the Titans rush to find Traigon's horn, which takes them to the sleepy but spooky town of Caul's Folly. |
| Ep:8 | Dick & Carol & Ted & Kory | Bernard and Tim try to solve the town's riddle before it's too late since Dick and Kory are in danger of succumbing to Caul's Folly's spell. |
| Ep:9 | Dude, Where's My Gar? | After being cut off from the Titans, Gar confronts his enigmatic relationship with the Red and unearths long-buried mysteries from his history. |
| Ep:10 | Game Over | As Dick and Rachel experience a close encounter with black magic, Sebastian expresses his talents in a dangerous new form with the assistance of Conner at LexCorp. |
| Ep:11 | Project Starfire | Kory must decide how she will contribute to the downfall of Sebastian when an unexpected reconnection exposes light on Project Starfire. While Mother Mayhem plots, Tim makes unexpected discoveries after visiting Gotham. |
| Ep:12 | Titans Forever | Conner is in serious condition and Brother Blood is operating at full capacity, so the Titans band together to track Sebastian down and eliminate him once and for all. |
If You Want to Read More Articles Like This, Click on The Link Given Below:
Trailer of Titans Season 4