Ruben Ostlund made his debut as a writer and director of English-language feature films with the satirical black comedy Triangle of Sadness, which was released in 2022. On May 21, 2022, the global premiere of Triangle of Sadness took place at the Cannes Film Festival. The film was honored with a standing ovation that lasted for eight minutes and was awarded the Palme d'Or for best picture.
The film was met with appreciation from critics all over the world, and de Leon's performance was singled out for particular acclaim; as a result, she was nominated for her first Golden Globe and BAFTA for her supporting role. In addition to this, it took home four awards at the European Film Awards, one of which was for Best Film.
At the 95th Academy Awards, the satirical black comedy film starring Harris Dickinson, Charlbi Dean, and Woody Harrelson was nominated for Best Picture, Best Director, and Best Original Screenplay. When a celebrity couple who are constantly fighting boards a luxury cruise together with other wealthy guests, mayhem inevitably follows. After being battered by a severe storm, their ship is forced to make an emergency landing on an uninhabited island. This is where things take a turn for the worse.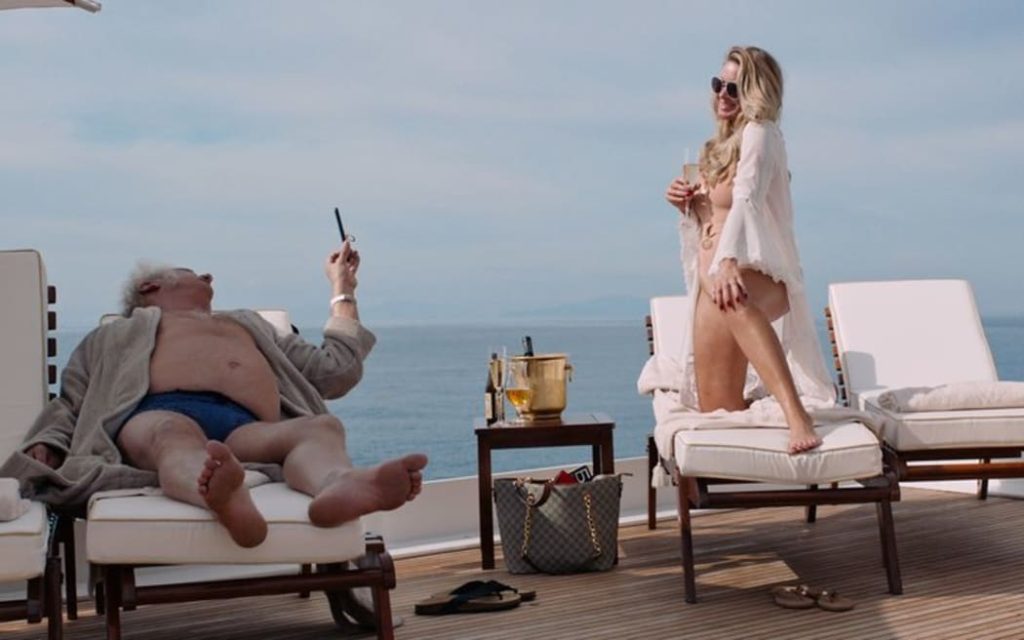 Is Triangle of Sadness on Netflix?
Unfortunately, the film that won the Palme d'Or in 2022 for Best Film at the Cannes Film Festival, Triangle of Sadness, is not currently available to watch on Netflix, despite the fact that the streaming service is famous for its extensive catalog of movies and television episodes.
Along with other streaming services, Netflix is required to negotiate licensing arrangements with the production companies or distributors of the movies it offers. They won't have the rights to stream it if they can't come to an agreement or if another streaming service outbids them for the rights to stream it.
There are still a lot of different methods to view Triangle of Sadness, despite the fact that Netflix does not currently provide it as a streaming option. In the United States, you can watch it right now on Hulu. You can also rent it or purchase it through Apple TV+, Direct TV, Amazon, Redbox, and many other services.
The British audience can see Triangle of Sadness on Amazon Prime Video right now.
For movie lovers of India, this epic film is now available on SonyLiv. The subscription plan for the audience is as follows:
For mobile phones only- Rs. 599 yearly
For Liv Premium- Rs. 999 yearly
For Liv Premium- Rs 699 monthly
For Liv Premium- Rs 299 monthly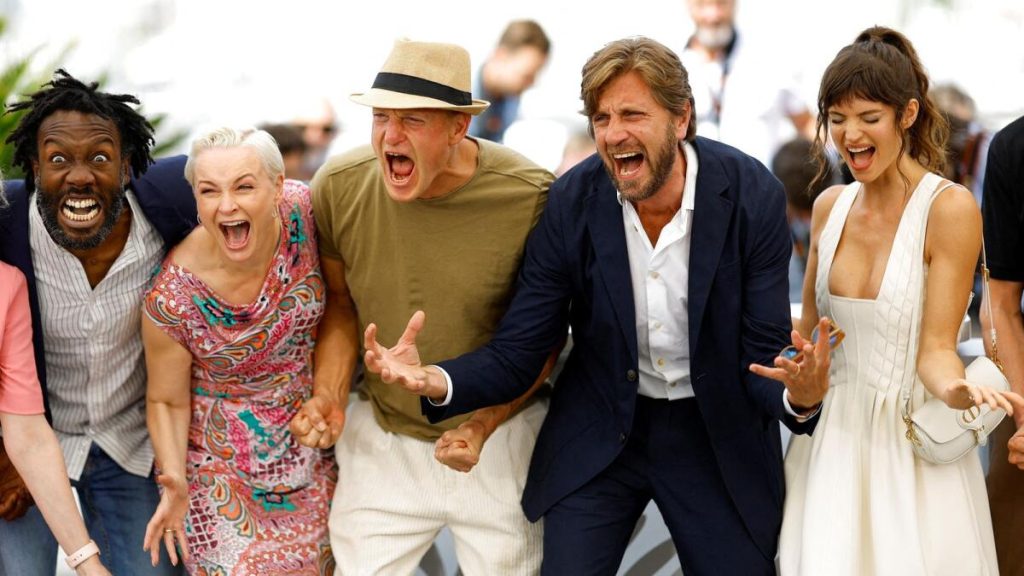 The Stunning Star Cast that Can't Be Missed
The amazing story simply cannot be told without the presence of an absolutely stunning lead cast. In point of fact, everybody's performance was flawless. Take a look at who played what roles in the movie.
For more such stories, read the following articles
The Storyline That Will Never Leave You
Carl and Yaya, the famous model couple, have been invited on a cruise exclusive for the ultra-wealthy. And all they have to do in return is share it on their social media accounts. What we have seen so far looks good. What seemed like the trip of a lifetime for influencers at first turns out to be a disaster thanks to the boat's erratic captain. After a violent storm and an attack by pirates, the survivors of the yacht are marooned on an uninhabited island and must battle for their lives.
Ruben Ostlund's sadistic comedy Triangle of Sadness, winner of two Palme d'Or, is a social psychology experiment that skewers the privileged lifestyles of the rich and beautiful. This nautical tale examines the ultra-wealthy hoarders and beauty influencers in a carnivalesque fashion, ultimately settling on the brutality of human nature as its overarching theme. Carl and Yaya are the glue that holds this three-act film together. The film's original title, Sans filter, means "without filter," and it makes use of grotesque and scatological humor to poke fun at the class distinctions and social stratifications that have arisen as a result of capitalism ideology.
Check out The Spellbinding Preview
If you haven't seen the film yet, we hope we've convinced you to do so. Gather your group and prepare to be enchanted by this film. Bigflix is the place to go for more stories like this.