What Happened to Cynthia's Husband in Season 1: Fans of Ginny & Georgia are curious about the whereabouts of Tom Fuller, Cynthia's husband, who was spotted in a vegetative state during the second season of the show.
Ginny & Georgia's second season was just released on Netflix in January, and those who have already watched it are eager to learn more about Tom Fuller. This is all the information you require about this character.
**Caution! There are major spoilers ahead for those who haven't finished season 2! 
Cynthia Fuller was first seen as a supporting character in Ginny & Georgia's first season, where she was vying to be mayor against Paul Randolph. As their campaigns clashed during the season, tensions grew.
Cynthia accused Paul of having an improper relationship with his employee Georgia, which was true, and of Georgia keeping guns in her home, knowing that Paul was a strong supporter of gun control. Cynthia also claimed that Georgia had stolen money from her job, which was also true, but Georgia had returned the money on schedule, so there was no proof to back up Cynthia's allegation.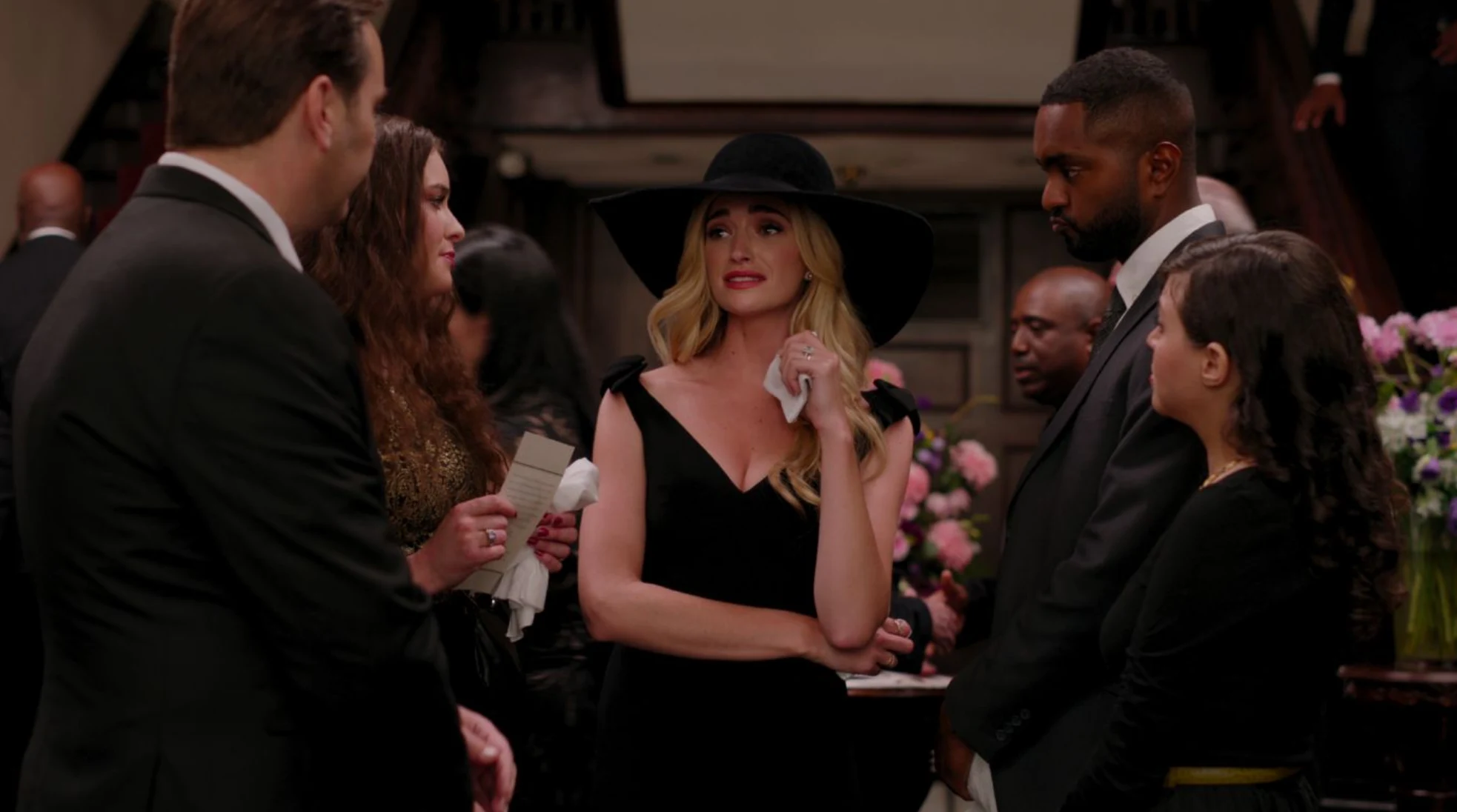 The Equalizer 4 Release Date Unveiled: Equalizing Excitement!
In addition to being a vicious politician, it was also disclosed that Cynthia had a challenging personal life because her husband Tom was confined to a hospital chair in their living room, hooked up to feeding tubes and monitors, and was slowly losing his life.
It appears that his failing health has gotten worse in the second season, as he lies in a hospital bed in a vegetative state. The show makes it obvious that Tom has a serious illness and that there is no chance of recovery, even though it doesn't name the specific condition.
In Ginny & Georgia, Tom Fuller is one of the three people Georgia kills in the penultimate episode of season 2. In contrast to her previous murders, Georgia committed this one for Cynthia as a gesture of goodwill to enable her family to move on.
In the ninth episode of season two, Georgia stops by Cynthia's place and they share some alcohol, setting up this merciful killing. Cynthia admits, "I cheated on my dying husband by sleeping with someone," during their conversation. Cynthia acknowledges that she is having difficulties and feels bad about cheating on Tom with Joe.
Cynthia adds that she feels bad for being aggravated by Tom's gradual decline. She claims that although she was informed he would have gone by Christmas, he is still hanging on in February. Georgia decides to take matters into her own hands after Tom makes this confession, suffocating him with his pillow from behind her head.
Who Is the Queen of Kpop 2023? Unveiling the Reigning Monarch of The Music Scene!
Following the conclusion of the show, Georgia is taken into custody for the murder of Tom Fuller, which she committed while dancing at her wedding reception with her spouse, Paul. As he approaches the bride, the arresting officer declares, "Georgia Miller, you're under arrest for the murder of Tom Fuller."
Please pardon me. Paul asks, "What is happening?" and then, sounding encouraging, he says, "Listen, I'll call the lawyer." I'll be right behind you, and he'll be waiting for us there. Georgian Okay, I'll be right behind you. I'll be there immediately.
As the show comes to a close, Georgia is being led away by the police and may face jail time for killing Tom. Fans of Ginny & Georgia season 3 now have a lot of unanswered questions, making this the ideal season-ending cliffhanger.