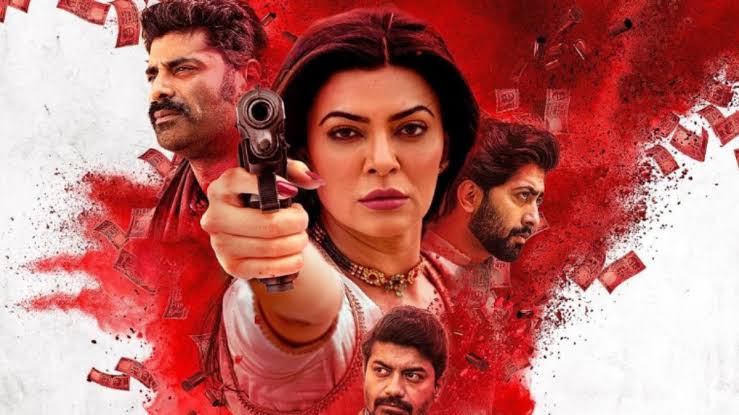 8 Best Crime Series On Hotstar Everyone Needs To Watch
We have a list of several criminal thrillers on Disney+ Hotstar that might be of interest to you if you're searching for something to keep your mind racing as you try to figure out the mystery at hand. Prepare yourself to unravel some of the greatest mysteries in criminal history as the most captivating narratives appear only onDisney+ Hotstar.
The top 8 crime films available for viewing on Disney+ Hotstar are listed below. Keep up with Bigflix.com for updates on additional shows, movies, and animation.
#1. November Story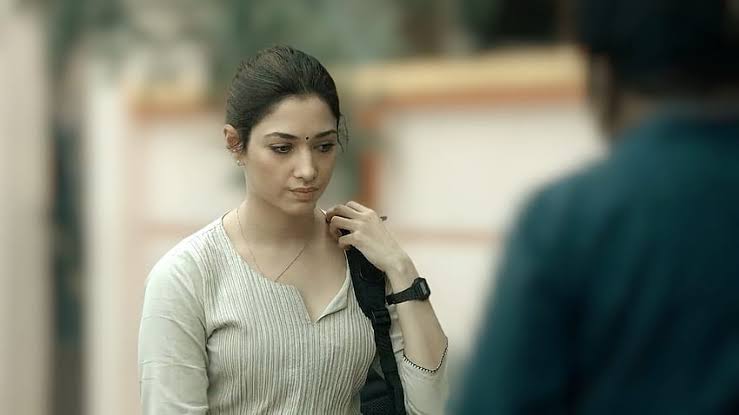 One of the best crime thriller web series available on Hotstar for binge-watching is November Story. Discover the heartwarming tale of a famous mystery writer who is discovered at a crime scene, unable to recall anything that happened, and his daughter, who has to save him. This series is highly recommended, since it combines a hint of mystery with a great deal of heart.
#2. Criminal Justice
This 2019 crime drama-thriller, which is based on Peter Moffat's writing, centers on Aditya, a good-hearted man who gets entangled in a murder investigation. The show follows his trial, his time in prison, and the dishonest attorney he is represented by. Among the most well regarded crime thriller series available on Hotstar for binge watching is without a question this one.
#3. Aarya
After the first two seasons of Aarya were a huge success, the third season will be available on Hotstar. The primary character of the show is Aarya Sareen, who inherits her husband's criminal business upon his death. It depicts her struggle as she battles the criminal underworld and adversaries vying for control of her family and kids. This television show honors powerful women who overcome obstacles and dispel stereotypes about gender.
#4. Special Ops
The focus of the Special Ops series is on researcher Himmat Singh and his team of special operatives. Hafiz Ali intends to carry off a bomb attack in the series. The explosion claimed the lives of several persons. Then, in order to apprehend Hafiz Ali, Himmat Singh puts together a group of five distinguished officers. This incredible thriller series is available only on Hotstar, as the for binge watching.
#5. City Dreams
In the critically acclaimed political criminal drama series City of Dreams, two siblings vie for control of their father's political party, with potentially dire consequences. Who will win in the end? Take a look at this must-watch series on Hotstar to find out.
#6. Hostages
The Israeli television series of the same name was remade as Hostages. This web series has already had two seasons available for streaming on Hotstar. The gripping television series Hostages will have you gripped from start to finish.
When the story opens, Prithvi's wife is diagnosed with cancer. Her condition is getting worse. If CM Handa is not killed in four hours by Prithvi, the cancer doctor will not perform surgery. For his wife, will Prithvi accept this? What if he loses her? The greatest crime thriller series on Hotstar can be found by binge-watching.
#7. Grahan
Grahan, one of the best-kept secrets among crime thriller web series available on Hotstar, is a true gem. The narrative centers on Amrita Singh, an IPS officer who quits after facing political pressure at work. She then makes the decision to wed her Canadian companion of many years. She had a change of heart, though, after discovering that her Sikh father, Gursevak Singh, was a prime suspect in the 1984 anti-Sikh riots in Bokaro, Jharkhand.
#8. City Of Dreams 2
Following an attempted assassination, political tensions in Mumbai are high, and the Gaikwad family is caught in the crossfire. The intricate ties between politics, morality, and family are explored in this compelling series, which is full of unexpected turns and turns. Watch The City of Dreams Season 2 on Hotstar to find out, as it's undoubtedly one of the greatest crime thriller web series available.